Register for half marathon by Feb 1: ADC
Marathon divided into 3 parts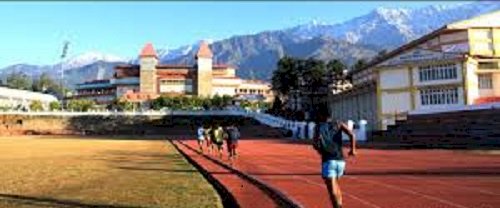 Dharamshala: Additional Deputy Commissioner Raghav Sharma said that on February 2, Half Marathon will be organized in Dharamshala in collaboration with District Administration and India Endurance. 
The ADC said that the Half Marathon 2020 will start from the Synthetic Track Dharamshala and will go upto McLeodganj via the War Museum and then return  Back to  Stadium Dharamshala. About 200 delegates are expected to participate in the Half Marathon.
He informed that the Half Marathon has been divided into three parts. In which 21.5 km: 7.00 am Synthetic Track Dharamshala - McLoadganj - Back Synthetic Track will end in Dharamshala.
10 km: Synthetic track Dharamshala-Shivalik School-Back Synthetic track Dharamshala at 07.15 am and 5 km: Synthetic track Dharamshala-Civil Hospital-Back Synthetic track Dharamshala at 07.30 am.
The Additional Deputy Commissioner directed the police department to arrange traffic, power department to make electricity and medical department to make proper arrangements of ambulance, doctors and medicines in sufficient quantity.
Additional Deputy Commissioner informed that hoardings are being installed at the places identified by the Convenor Municipal Corporation for the promotion of Half Marathon.
He told that if any local representatives want to participate in this race, then they can get their registration done till  12 noon at Dharamshala Stadium by 1 February 2020.