Reactions on RBI monetary policy
Author(s): City Air News"The MPC lowered inflation trajectory by 30-40bps in the latest policy review due to low food, fuel and core inflation. It now expects Q4FY19 inflation to come in at 2.4% down from 2.8% in the Feb '19 review. However,...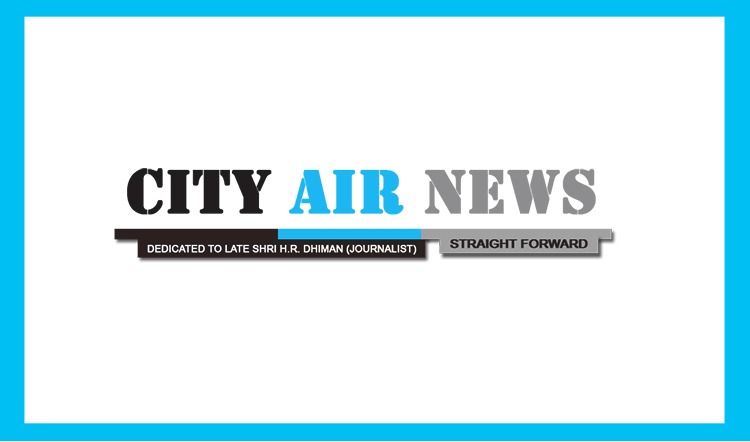 "The MPC lowered inflation trajectory by 30-40bps in the latest policy review due to low food, fuel and core inflation. It now expects Q4FY19 inflation to come in at 2.4% down from 2.8% in the Feb '19 review. However, we believe the committee is underestimating inflationary risks. Food inflation is likely to turn positive in Mar '19 after five consecutive months of negative print. Given the high weightage of food in CPI basket, rising food prices are likely to push headline inflation to ~2.89% in Mar '19, taking the Q4 average to 2.6% which is 20bps higher than MPC's estimate. We also think H1 and H2FY20 inflation prints are likely to be 30-50bps higher than MPC's trajectory.
Retaining the stance of monetary policy at 'neutral' was in line with our expectation as it gives flexibility to the committee to move in either direction in the future. We expect one more rate cut in FY19, possibly in the next policy itself."
- Ms. Anagha Deodhar - Economist, ICICI Securities
"In the first monetary policy of FY 19 - 20, RBI as expected delivered a 25bps rate cut in the Repo Rate. With the RBI's recent long-term forex swap tool and OMO's infusing liquidity, credit growth will continue to gain momentum. Further, India's bond market will attract foreign inflows and boost market sentiments. With Inflation under control and signs of a stronger Rupee supports RBI's neutral stance, which will fuel growth in the economy. The RBI may pause and closely watch for global growth cues and impact of the monsoon before any further intervention."
- Rajiv Sabharwal, MD and CEO, Tata Capital
"With the overall economy showing acceptable levels of inflation, the second consecutive rate cut of 25 bps is in line with our expectations. The policy clearly focuses on managing inflation and reviving the economy.
India Inc has been patient equally with the regulator and the relief on the cost of funds would help them to improve financial health and plan for the next leg of growth."
- Mr. George Alexander Muthoot, MD - Muthoot Finance Limited
"The first MPC meeting for FY 2020 delivered a combination of a 25 basis rate cut and continuance of neutral stance, as expected.
That the rate cut was supported by a 4-2 majority, endorses the fact that, the members of MPC have continued with their known stance on macro-economic developments. With output gap remaining negative and domestic economy facing headwinds from global sluggishness, the rate cut was timely and coming as it does on back to back sittings, it should augur well for coming quarters. Real rates are still higher which would leave room for further cuts in either the June or the August policy, once the new government presents the final budget document in July.
Retail Inflation estimates have been downwardly revised by about 40 basis for each of the half years in FY 2020. Although Met departments have sounded less sanguine on monsoon, the policy appears to be less wary of a likely threat from surging food inflation in summer months. The other important development is lowering GDP growth estimates by about 20-30 basis in H1 FY2020. This assessment should be seen as a fair reflection of the global backdrop and coinciding with a period where the country witnesses General Elections, when currency slippage may be higher.
While there is no special reference to liquidity measures, the policy document and the subsequent press conference re-assures that RBI will continue to employ all possible tools available to keep liquidity adequate. Rate cuts are more effective when liquidity is positive – therefore, the operating theme could be to move to a durable positive liquidity which could by itself mark a step towards a more accommodative stance. With further easing by 2% for the purposes of LCR, the focus is clearly to support growth from a liquidity standpoint."
- Mr. R. K. Gurumurthy - Head Treasury, Lakshmi Vilas Bank
"The 25 basis points repo rate cut along with the recent three-year swap announcements and the higher Statutory Liquidity Ratio / Liquidity Coverage Ratio (SLR/LCR) overlap, will not only aid in monetary transmission but will also increase the flow of credit to the system. The constitution of the committee to study the international best practices for securitization of the housing market and the setting up of a task force for proposing measures to develop a secondary market for corporate loans can play a critical role in managing the credit and liquidity risks for the banking sector."
- Ms. Zarin Daruwala, CEO, India, Standard Chartered Bank
"RBI's repo rate cut was almost a fait accompli with the inflation outlook continuing to be benign for some time and a few leading indicators signalling a growth slowdown. Since last month the RBI had started creating conditions for effective transmission of a rate cut by injecting liquidity in the banking system by way of dollar swaps. Even before that the US Fed's U-turn from hawkish to dovish stance in late January had helped to create scope for a back to back repo rate cut by the RBI. The reduced repo rate will enable the rupee to depreciate and help export sectors and job growth. As for the inflation target, what is often forgotten is that the original notification introducing the inflation targeting regime in 2016 clearly mentioned that the target is to be pursued over the course of the business cycle. It means that inflation need not be maintained at 4% every month but should be within the permissible range allowing the target to be met on an average in the medium to long run. Under governor Das the RBI seems to be returning to this original mandate which allows scope for supporting growth in the short term."
Prof. Rudra Sensarma, Professor of Economics at IIM Kozhikode
"The MPC decision taken today to cut the repo rate by 25 bps while keeping the stance neutral is a prudent and laudable one. It has successfully managed to keep its stance flexible to react to the need to support growth even as it keeps a close watch on the upside concerns on inflation from rising oil and food prices going ahead. However the sharp downward revisions in the CPI trajectory for FY2020 and expectations of benign inflation till FY2021 as well as the downward revisions in growth forecasts for FY2020 do give the MPC more room to support growth if required. If incoming data on inflation and growth were to further surprise on the downside we could see the MPC cutting rates once more going ahead. It was surprising though that the MPC chose not to be more proactive on liquidity management while still deliberating on the need for keeping liquidity neutral in order to aid transmission. Further dispensations on FALLCR, while not aiding systemic liquidity will surely ease the burden on banks to raise fresh resources to manage LCR requirements. On the developmental front, the proposal to commence the process of implementation of international settlement of Government securities by ICSD is a positive step towards internationalization of our Gsec market."
B Prasanna, Head – Global Markets group, ICICI Bank
"It is necessary to resurrect India's consumer demand and economic growth before a synchronous downturn in advanced economies heighten market volatility. Today's rate cut and moderation in liquidity coverage ratio coupled with recent instances of liquidity injections indicate that RBI is cognizant of these risks. These measures would certainly help ease liquidity and improve access to cheaper credit by India Inc as well as retail consumers. The focus to align the Indian housing finance securitisation market as well as the secondary market for corporate loans with international best practices as announced today will essentially deepen these markets and ensure better price discovery. We look forward to the detailed notes on RBI's decision to allow Non Deposit taking NBFCs to apply for Authorised Dealer licenses which is expected to expand the forex market."
Khushru Jijina, MD, Piramal Capital and Housing Finance
"The MPC today delivered a 25 bps rate cut while maintaining a Neutral Stance. MPC voted 4-2 in favour of the rate cut and 5-1 on retaining an unchanged 'Neutral' stance. RBI lowered its forecast both for Inflation and GDP Growth (by 20 bps for FY 20) while sounding cautious on the fiscal situation.
The market backdrop in the run up to the policy was positive with market participants expecting a change in stance apart from the cut. A small minority were also expecting 50bps rate cut. The unchanged 'neutral' stance led to a slightly negative reaction post policy with the benchmark 10yr bond yield rising by 4-5 bps.
We expect weaker growth dynamics and a benign inflation trajectory which are offset by by an unclear monsoon forecast, upcoming elections and oil prices. Nevertheless on balance, we continue to expect further elbow room available to RBI to lower rates in the months ahead with room for at least another 25 bps rate cut in the June meeting.
Post today's change and given upcoming supply on Government bonds, we expect G sec yields to trade in a range of 7.20-7.50%. We expect the curve to steepen further and the Spreads securities(AAA Corporate Bonds / State Loans) to outperform the Sovereign curve."
Puneet Pal, Deputy Head - Fixed Income, DHFL Pramerica Mutual Fund
"The benchmark lending rate cut by 25 bps to 6 percent is a positive move for real estate sector. This move will surely benefit banks which eventually can ease Lending in the sector. The second consecutive reduction shows positive signs which can surely enhance the demand for housing, marginally.
Though the last cut wasn't passed on to the consumers so we would have to wait and watch whether this time the consumers get the benefits or not"
Manoj Gaur, MD, Gaurs Group
"As Expected, RBI cuts rates by 25bps, and keeping the stance neutral. Looking at the rising crude oil prices, upcoming general elections and global 'trade tension' this 25 bps rate cut is a prudent to step towards pushing overall economic growth. This will definitely help NBFCs and small finance banks like Equitas, Ujjivan Financial Services and L&T Finance. we are hoping another 25 bps rate cut in June policy. This welcome move will help the Auto sector and Real Estate sector up to certain extent."
Prakash Pandey, Director, Fairwealth Group
"This is a good and much awaited development, since easing interest rate will help revive the investment cycle, especially in sectors like Real-Estate which are highly sensitive to interest rate movements. RBI's decision of reducing its key policy rate by 25 basis points for the, second time in a row shows a softer stand towards lending. It's good news especially for home loan borrowers with the RBI bringing down the key policy rate by 25 bps in its first bi-monthly monetary policy review of the financial year 2019-20, signalling lower interest rates. Hence we also hope that with this development, the banks will immediately pass on the cut to the home buyers, since that's the confidence booster for the real buyer, and will finally lead to much needed investment spur in the sector, which will not only culminate in more launches in real estate sector, but more importantly timely project completions as well".
Amit Modi, Director- ABA Corp, President (Elect) CREDAI (Western UP)
"The RBI policy cut rates will not only be a positive outcome for the Real Estate sector, but also for the eligible new home borrowers who can take advantage of the subsidies scheme under PMAY (Pradhan Mantri Awas Yojana). This move will be a big boost for affordable housing and help for first time home buyers also the rate cut brings fetches confidence for the market as this will make availability of more money at the banks thereby lowering the EMI burdens. And to add icing to the cake, the government has also extended the time-limit of the PMAY scheme to March 31, 2020 for middle-income group buyers."
Pradeep Aggarwal, Founder & Chairman – Signature Global India Pvt. Ltd and Chairman - ASSOCHAM National Council on Real Estate, Housing and Urban Development
"With RBI reducing the repo rate back to back this financial year, shows a softer stand towards lending. I am sure Bank's would surely reduce the lending rates, though marginally, which can boost the sentiments in the market. Also with the push which the government showed towards affordable segment in the budget 2019 where the income tax rebate was extended to Rs 5 lak, I am sure end users would now be more motivated, to purchase their homes, post the repo rate cut."
Deepak Kapoor, Director, Gulshan Homz & Former, President, CREDAI Western UP
"The 25 basis point policy rate cut is anticipated to rejuvenate the real estate market as this step will give assistance in lowering the marginal cost of fund based lending rates (MCLR) thereby bringing in more availability of money at the banks. The RBI Policy rate cut will not only benefit the developers, but also will favour the homebuyers by lowering the EMI burden."
Ashok Gupta, CMD, Ajnara India Limited
"This is surprisingly a good development -- two back to back repo rate cuts this year -- and indeed a step in the right direction. It will help to ease the pressure off the market by attracting more number of buyers to invest in the real estate sector. It will accentuate the recent softness in momentum in the domestic economy."
Vikas Bhasin, CMD, Saya Group
"This is really good news especially for home loan borrowers with the RBI bringing down the key policy rate by 25 bps in its monetary policy review, signalling lower interest rates. With lower repo rates banks would be able to set the direction and reduce the level of interest rates, which eventually witness the increase of demand for homes in real estate sector. The year has been good so far with lot of policy measures being taken by the authorities that will help the sector improve its standing."
Dhiraj Jain, Director, Mahagun Group
"The real estate segment is expected to pick up with RBI monetary policy's rate cut. The repo rate cut of 25 bases points will not only benefit the developers but will also favour the homebuyers. More money available in banks at a lower cost will result in increased purchasing power as there will be a lower EMI burden on the buyers. It will also lighten the liquidity crunch and lower the cost of finance for the developers. Such positive announcement by the RBI was much needed for the realty sector to take off."
Kamal Taneja, MD, TDI Infracorp
"The consecutive deduction is a positive move with general elections also just round the corner. The realty sector will surely see some positive sentiments with this cut. We can also expect another marginal cut in the June Review."
Harinder Singh Hora Chairman, Reach Group
"A stance neutral policy by RBI is anticipated to revive the real estate sector to a great extent and also cue the banks for hiking or cutting lending rates. Not only developers, but even the end-users can also take advantage from the policy as the rate cut will minimize the marginal cost of fund based lending rates (MCLR) and make more money available in the banks thereby lowering the burden of EMI."
Amit Raheja, CMD, Wealth Clinic
"The second consecutive rate cut of 25 basis points by RBI in its monetary policy would provide relief to the borrowers and will provide a boost to the real estate segment. This move will certainly bring greater liquidity for the economy and is anticipated to revive the real estate sector to a great extent. The reduction in repo rate will help the borrowers of big-ticket loans like home loans which will certainly lead to the increased demand for homes".
Prateek Mittal, Executive Director, Sushma Group
"The repo rate cut by RBI will aspire the real estate sector to pick up their businesses in the market. It will be a constructive progression for the sector and is counted on with the RBI policy rate cut by 25 bps. This step is highly expected to rejuvenate the real estate market as it will give assistance in taking down the marginal cost of fund based lending rates (MCLR) thereby bringing in more availability of money at the banks."
Kaushal Jain, MD, Arihant Group
"A constructive progression for the real estate sector is counted on with the RBI policy rate cut by 25 basis points. This is surely going to boost the market as this is the second time in FY 2018-19 that the rates have been cut by 25 bps changing the reserve repo rate at 5.75%. The marginal cost of fund based lending rates is expected to be low which in turn infers the availability of more money the banks thereby benefiting both the end-users and the developers."
Kushagr Ansal, Director Ansal Housing & President CREDAI Haryana
"This is a good development, since easing interest rate will help revive health of businesses like Real-Estate which are highly sensitive to interest rate movements, but while it is indeed a step in the right direction, there is definitely more required to improve the sentiment towards investments in the country. The back to back repo rate cuts will boost the affordable and mid segment housing sales."
Rajesh Goyal, MD RG Group and VP CREDAI NCR
"Now the repo rates are brought down by 25 basis points to 5.75 per cent from 6 per cent, we are assuming the banks would pass on the rate cut in a similar direction. From the point of view of the real estate sector, the lowered interest rates on home loan EMI is likely to give another sign of relief after Interim budget."
Dhiraj Bora, General Manager, Corporate Communication, Paramount Group
"The 25 basis point policy rate cut is anticipated to rejuvenate the real estate market as this step will give assistance in lowering the marginal cost of fund based lending rates (MCLR) thereby bringing in more availability of money at the banks. The RBI Policy rate cut will not only benefit the developers, but also will favour the homebuyers by lowering the EMI burden."
Sagar Saxena, Project Head, Spectrum Metro
"Developers are working hard to bring real estate back on track and Government is also supporting us in every possible way. We believe that the decision to reduce a repo rate by 25 basis point will prove beneficial from a consumption and lending perspective, thereby boosting economic growth. This was a surprise announcement for both developers and buyers."
Harvinder Singh Sikka, MD, Sikka Group