Reactions to RBI cut repo rates 25bps in its MPC Meeting
Author(s): City Air NewsRBI has cut repo rates 25bps in its MPC Meeting on Friday (October 4, 2019). In addition, the apex bank has forecasted FY20 GDP growth cut to 6.1% from 6.9%. The new repo rate stands at 5.15 percent taking the cumulative...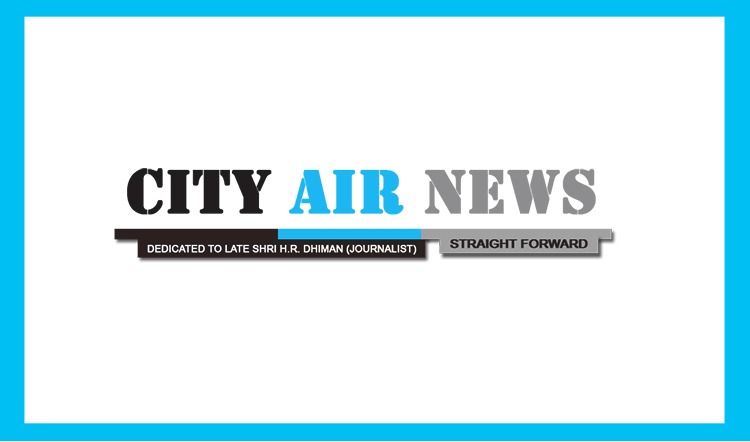 RBI has cut repo rates 25bps in its MPC Meeting on Friday (October 4, 2019). In addition, the apex bank has forecasted FY20 GDP growth cut to 6.1% from 6.9%. The new repo rate stands at 5.15 percent taking the cumulative cuts to 135 basis points this year and lowest since April 2010. Here are the reactions:
Key rate cuts to support fiscal stimulus, encourage investment, boost consumer sentiments and demand: "The Reserve Bank of India cuts benchmark interest rates for the fifth time to support other fiscal measures announced by the Government to boost growth. The RBI reduced its key lending rate (the repo rate) by 25 basis points to 5.15%, which takes cumulative cuts so far this year to 135 bps.
President, FIEO said that RBI has rightly acknowledged the challenges faced by the global economy as both advanced as well as emerging markets are showing weakening demand and contracted manufacturing. WTO has already significantly cut its forecast for the global trade growth to 1.2% for 2019. The challenges in exports will continue and may aggravate with geo-political situation. I urge the Government to ensure that various fiscal stimulus announced by the Government are put into operation so that the benefit flows down to the industry.
Reduction in the credit rates will further encourage investment both by the domestic companies as well as by FDIs since corporate tax rate in India is now amongst the best in the world. He, however, urged the banks to ensure that the cut in the rates by RBI are adequately reflected in the lending rates of the bank so that private investment may be encouraged and consumer loans may get a push to help various segments of economy."
-Sharad Kumar Saraf, President, FIEO
"The 25 bps rate cut is definitely a welcome move showing the alignment of monetary and fiscal policy initiatives in the backdrop of a downward revision in the GDP growth to 6.1% for FY 20 . In sync with the general market sentiment, the fourth consecutive rate cut during 2019 by the RBI is aimed at uplifting the growth trajectory of the Indian economy. Riding along the same track, the real estate sector, too, is likely to witness accelerated sales owing to favorable policy reforms and the gradual transmission of rate cut s to end-consumers through lowering of mortgage rates.
The rate cut of 25 bps delivered by the RBI in its fourth bi-monthly monetary policy meeting is in line with the market expectations. This move is in sync with the government's efforts to accelerate economic activity. Globally, the efforts are being directed to revive growth through rate reductions. Despite upside risks to inflation expectations due to volatile crude oil prices and currency fluctuations, the decision to revive growth needs applause. This step has complimented the series of reforms that were introduced recently.
The consecutive rate cuts have been a succor for the real estate sector thereby making it the most opportune time for buying homes. This has been reflected in the continuous improvement in the residential sales that registered a 14% Y- o-Y growth in sales during January- September 2019 as compared to the corresponding period in the previous year.
The recently announced policy incentives such as the relaxation of ECB guidelines and linking of interest rate on Housing Building Advance to G-Sec yields will help to solve the liquidity issues plaguing the sector. In addition, the creation of a dedicated fund of INR 10,000 crore with an equal contribution from private investors to provide last mile funding to stuck projects is expected to act as a catalyst to the sector. Credit re-structuring measures such as the introduction of repo-linked loans will lead to further transmission of rate cuts to end-consumers. This will positively impact the homebuyers' decisions to buy homes while ensuring higher transparency."
- Ramesh Nair, CEO & Country Head – India, JLL
"RBI reaffirmed its strong commitment to India's growth by cutting the repo rate by 25 bps and continuing with its accommodative stance. Cumulative reduction of 135 bps in repo rate delivered so far in 2019, along with the recent cut in corporate tax by the Govt., should help revive growth in the coming months. Additionally, the move to a 24x7 NEFT payment system and allowing domestic banks to offer forex prices to non-residents, are some of the other positive steps."
- Zarin Daruwala, CEO, India, Standard Chartered Bank
"The 5th consecutive policy rate cut will give a boost to the economy. This 25 bps rate cut complements the recent measures taken by the government to ease supply side pressures. Inflation continues to be within the comfort corridor. Agricultural output is expected to grow at a healthy pace which will further mitigate inflationary pressures. RBI's rate cut has been measured, inspite the recent drop in crude prices, however, volatility cannot be discounted. Concerns remain around global growth amidst escalating trade tensions. The regulator may want to create a cushion against any concomitant uncertainties. Any further policy intervention would depend on emerging data points."
-Rajiv Sabharwal MD & CEO, Tata Capital
"Even as the MPC's action today was on expected lines, it broke new ground by clearly signaling a forward guidance of accommodation by acknowledging "policy space" given that inflation remains under control and the output gap becoming even more negative. The fact that RBI sees inflation remaining between 3.5-4.0% for the entire FY2021 also reinforces this "space". Our inflation forecasts remain above the RBI's for H2 though we believe it would not remain above 4% on a sustained basis. We, however, agree with the RBI's concerns on growth and expect GDP for FY2020 to be ~6.1%. This leads us to believe that there is room for the terminal repo rate to possibly move to 4.75%. We also believe that the RBI will provide support for systemic liquidity and continue to keep it in surplus."
- B Prasanna, Group Head – Global Markets – Sales, Trading and Research, ICICI Bank on the Monetary Policy
"The reduction of repo rate by 25 bps is a welcome move indeed by RBI. We hope that the banks would fully pass on the repo rate cut benefit to the consumers in the form of lower lending rates. The onset of festive season, along with availability of cheaper finance should induce higher demand for vehicles."
-Rajan Wadhera, President, Society of Indian Automobile Manufacturers (SIAM)
"Monetary Policy Committee announced another 25 basis points rate cut today, bringing the cumulative reduction in interest rate by 135 basis points in 2019. The concerns on the fiscal side due to lower GST revenue and corporate tax rate cut deterred RBI from announcing a sharper rate cut. Nevertheless, the accommodative policy stance kept by the Central Bank was in-line with market expectation given the deceleration in frequency indicators and protracted slowdown in private consumption. Having said that, we see interest rates falling significantly, looking at high real rates and scope for fall in credit spread as well as term premium. Moreover, policy transmission will eventually take place, which has not been yet materialized optimally.
RBI continues to see CPI well below 4% till Q1FY21 due to widening negative output gap and benign core price pressure. With respect to growth, the GDP projections for FY20 is significantly downgraded to 6.1% from the earlier estimate of 6.9%, which was quite expected. In terms of foreseeable policy action, we believe there is scope for further rate given the weak domestic demand conditions accompanied by contained inflation trajectory. We believe there is a possibility of another 15 to 30 basis points rate cut.
With respect to bond yields, while we don't rule out the possibility of yields rising, but eventually we see them headed lower. Although there are concerns regarding fiscal slippages, we sense that the markets have largely priced in the fact that fiscal deficit will widen to 3.7-3.8% of GDP. We see the 10 year bond yields to hover in the range of 6.3-6.7%."
- Amar Ambani, Head of Research - Institutional Equities, YES Securities
"RBI's rate cut of 25 bps focuses on improving the financial health of the economy and managing inflation. We look forward to recovery in consumption levels with banks eventually passing on the benefits to both corporates and consumers. With constant rate cuts, amendments in policies and the beginning of festive season, we expect the economy to be soon in its best health."
- George Alexander Muthoot, MD - Muthoot Finance Limited
"The Repo rate cut of 25 basis points, is the fifth in a row rate cut by the Reserve Bank of India and takes the overall reduction of interest rates to 135 bps. The rate cut is expected to complement other fiscal measures such as the corporate tax rate cut that was announced last month to propel GDP growth. The timing of the cut is crucial as it is expected to spur real estate demand and consumption ahead of the festive season as it is an important period for investment/ consumption across sectors. While the RBI has done its bit, it is now critical that banks facilitate a faster transmission of these rate cuts to ensure that the measures reap results."
- Anshuman Magazine, Chairman & CEO, India, South East Asia, Middle East & Africa, CBRE
"As per market expectations, the Monetary Policy Committee (MPC) reduced repo rate by 25bps to 5.15%, bringing the total reduction to 135 bps in 2019. The MPC sited continued global malaise, trade wars, sharp reduction in India GDP growth rate, benign oil prices and subdued inflation to continue with the accommodative policy. The MPC further noted that the output gap has widened further and inflation still remains within policy target and hence the committee is likely to continue with accommodative policy to support economic growth keeping inflation target in mind. The policy did not comment on fiscal slippage post corporate tax rate cut, but in the post-policy conference, the Governor opined that there was no reason to doubt government's fiscal aim.
Markets sold off post policy, as markets had already discounted a 25bps rate cut. Some market participants were expecting a steeper rate cut of 40 bps (post an unconventional 35bps cut in Aug'19 policy), but their hopes were belied. Further the Governor himself voted for 25bps rate cut. The market is well aware of fiscal risks emanating from steep corporate tax rate cuts and drop in GST tax collections. Despite the bonanza of Rs.1.72 lac crores in form of RBI dividend, the general consensus is of slippage of 0.5-0.7% in the fiscal deficit. While the government has not increased the borrowing amount for 2HFY2020, there is indication that they would review the situation in Dec'19. For that reason, the current borrowing calendar finishes in Jan'20, leaving Feb/Mar'20 for the extra borrowing required. This uncertainty is likely to keep markets on tender-hooks.
Inflation in 2nd half is also likely to creep towards 4% (on back of higher food prices as well as oil price volatility), which may pressure bond markets. With liquidity remaining in excess, hopes of open market purchases have further dwindled. We expect 10Y (new) to remain in range of 6.40-6.60% in near term with upward bias."
- Avnish Jain Head - Fixed Income Canara Robeco Asset Management Company
"The RBI's decision to cut the repo rate for the fifth consecutive time this year, by 0.25%, to 5.15%, is in line with industry expectations and shows its decision to maintain an accommodative stance. While this rate cut would bring down the borrowing costs for home and auto loans since the RBI has mandated banks to link their retail loans like home, auto, to the external benchmarks like repo rates, the success of these rate cuts will depend on how effectively they are transmitted to the home loan borrowers. Combined with the government's decision to create a Rs 20,000 stress fund for the real estate sector and the festive period, this move will go a long way in improving sentiments, and hopefully, give a boost to consumer spending which is the need of the hour, to reboot the economy."
- Mani Rangarajan, Group Chief Operating Officer- Housing.com, Proptiger.com, Makaan.com and FastFox.com
RELATED STORY
Real estate developers talking about the impact of this decision on realty sector:
Dhruv Agarwala, Group CEO, Elara Technologies, which owns, Housing.com/ Makaan.com /PropTiger.com on Monetary policy announcement -
"The RBI decision to further reduce the repo rate by 25 basis points to bring it to 5.15% gives the real estate sector a reason to cheer at a time when it expects sales to improve in the ongoing festive season. A reduction in interest rates means more cost-effective home loans for buyers when India's key property markets already offer them great ready-to-move-in options to pick from, on affordable rates. In the Budget, the government has also increased the tax deduction limit on home loan interest component to Rs 3.50 lakh on properties worth Rs 45 lakh or less. For a buyer targeting affordability, the RBI just made this festive season more auspicious to invest."
Manoj Gaur, MD, Gaurs Group & Chairman, Affordable Housing Committee, CREDAI (National)
"We welcome the RBI decision to reduce repo rates by 25 basis points to 5.15%. With most of the banks now linking their retail loans including the homes loan rates to repo or some other external benchmark as advised by apex bank, the home buyers stand to benefit from any rate cut. This also augurs well for the real estate sector during the current festive season and we expect better consumer appetite for both residential as well as commercial properties. As such, the fifth consecutive reduction in policy rates has provided real estate sector something to cheer."
Parveen Aggarwal, Founder & Chairman of Signature Sattva
"The New Repo rate has been revised to 5.15 percent from 5.40 which has given a new dimension to home buyers who are looking for affordable housing can take a breath of relief. This will also positively affect loan interest rates and subsidies scheme under Pradhan Mantri Awas Yojana. This will improve the demand of affordable housing across the sector with low cost of finance. With this fifth cut in repo rate announcement, it shows that Government is working aggressively towards housing for all by 2022 vision."
Amit Modi, Director ABA Corp and President (Elect) CREDAI western UP
"With today's rate cut RBI has lowered its repo rate for the fifth consecutive time this calendar year and in total reduced the repo rate by 110 basis points or 1.1 percentage point. We had been asking for the banks to pass on the benefits of rate cut to end consumers for a very long time, and it is now with the recent decision of FM of repo-linked lending rates that the end consumer will be able to avail immediate benefits. Hence once this reaches the consumer and home buyers on ground in the form of cheaper home loans and EMIs , it will be a huge relief and a much awaited one as well. We wholeheartedly appreciate the move."
Pradeep Aggarwal, Co-Founder & Chairman, Signature Global and Chairman - ASSOCHAM National Council on Real Estate, Housing and Urban Development
"Seekers of Affordable housing get a lot of benefits and now with this rate cut they will be able to cut down on EMIs. This is a positive step for the affordable housing industry, which has the maximum demand. Affordable housing projects were already getting good response but now with the latest rate cut, the buyers will get more benefit. It is always heartening to see the EMI burden coming down as we want our buyers to enjoy their dream home with relaxed mind. We welcome the rate cut by the RBI, which is a fifth one this year, and shows the positive intention of the premier body to work towards the solution."
Uddhav Poddar, MD, Bhumika Group
"We welcome the reduction of repo rate by RBI. This is the fifth such reduction of rate this year by the RBI and is in line with policy of improving the liquidity in the market. Cost of capital is one of the main reasons why Indian industries are uncompetitive as compared to global peers, and this will address this issue to some extent. However it is important that all banks should link their lending rate to repo rate and EMIs come down for the loan seekers. It is now important that the government resolves the NBFC crisis so that lending to small customers resumes like earlier, which is what will spur the economy."
Deepak Kapoor, Director, Gulshan Homz
"The step will benefit the industry as it will lower the cost of capital. However, it will bear fruit only when banks pass on the benefits. As of now only a few banks have linked their lending rates to repo rate but all the major banking institutions should do that. To achieve the goals of housing it is important that the buyers should be encouraged to buy and developers should get capital at lower rates."
Rajat Goel, Joint Managing Director, MRG World
"The fifth consecutive repo rate cut from the RBI is in lines with the expectations. The apex bank's decision to cut repo rates further is in sync with the government's recent measures, including a reduction in the corporate tax, to promote credit off take to boost economic activity during the festive season amid the ongoing slowdown."
Abhishek Bansal, Executive Director, Pacific Group
"The move by the RBI is welcoming enough and we hope that this will solve the liquidity problem and help reducing EMI burden of people. The recent rate cuts thus moving parallel to the festive offers ensures to boost the entire real estate sector. We expect, the repo rate cut along with recent government decisions will help grow the housing demand grow manifolds."
Dhiraj Jain, Director, Mahagun Group
"As the demand in affordable housing is maximum as compared to other segments, the steps that can lead to reduction in EMIs are always welcome. We hope that banks who do not have repo rate linked lending will start doing it so that the benefits can be passed on to the maximum number of people."
Ashok Gupta, CMD, Ajnara India
"It is good but many more steps are needed to streamline the sector and provide boost. We have been demanding single window clearance for quite some time as it will mean that projects are completed at a faster rate. If projects get stuck then the whole solution of lower EMIs will fall flat, so the need of the hour is to come up with steps that can help in completing projects."
Ashish Bhutani, CEO, Bhutani Infra
"With the fifth consecutive repo rate cut of the year, the benefits of the rate cut can finally be passed down from the banks to the end consumers. The total 1.1 percentage point reduction in the repo rate and the recent linkage of repo rate with lending rates will allow consumers to immediate avail benefits in the form of cheaper loans and EMI's. The benefit will finally be passed down to our consumers which is great news for us."
Gaurav Gupta, Director, SG Estates and President, CREDAI Ghaziabad
"Today's rate cut in nothing short of a festive gift from RBI and it is likely to lighten the season for consumers and realty sector is certain to benefit from it. With the latest reduction, the apex bank has now reduced policy rates by 135 basis points in 2019 and it has played its parts. Government on its parts too has announced several measures including reduction in corporate tax, stress fund of Rs 20,000 crore for projects which are 60% completed and upfront recapitalisation of banks along with merger of several PSBs. All these measures are likely to augment the demand for housing more so in the current festive season. With current reduction we hope that home loan rates of some of leading banks may fall below 8%, which will go a long way in augmenting the demand for housing."
Raman Singla, Vice President and Business Head, SBP Group
"In its 4th bimonthly monetary policy of FY 19-20, the central bank has further reduced the repo rate by 25 bps. This deduction was much needed especially at this time of the year. This move by the central bank will surely give boost to the housing segment as people will have to pay lower EMIs. The home loan borrowers will now be able to avail maximum benefits and we are sure that the people who have been waiting to buy their own house will be encouraged to realize that dream."
Amit Raheja, CMD, Wealth Clinic
"The repo rate cut by 25 basis points to 5.15 percent is a constructive move for the real estate sector. With the fifth consecutive rate cut, we expect the demand for housing to rise marginally. The rate cut is during the festive season was expected and we are hopeful that this announcement will further bring down interest rates on home and auto loans. This rate cut will definitely boost sentiments of the buyers during festive season. It will also help boost credit growth in the banking system."
Yash Miglani, MD, Migsun Group
"This is indeed a welcome decision, even though it is on the expected lines. With the latest reduction, the policy rates is now close to its historical low and with retail loans including home loan rates now linked mostly to repo rates, home buyers stand to benefit on immediate basis. The move is likely to result in higher traction for properties in particularly the affordable housing both in this festive season and in the future."
Pankaj Jain, Managing Director, Realistic Realtors
"The real estate sector is looking optimistic after this the newly announced fifth rate cut not only for real estate developers, but also for the homebuyers. The lower repo rate provides the sector with an added sense of purpose and direction to deal with ongoing liquidity deficit in the economy. This move will also lead to reduction in interest rates— as they are linked to the repo rate— which will drive up the demand for real estate."
Prateek Mittal, Executive Director, Sushma Group
"With fifth consecutive rate cut by the central bank the new repo rate now stands at 5.15 percent. The decision has come at the most appropriate time as the festive season is going on and according to Indian calendar this is the most auspicious time to invest in new assets. The reduced repo rate of 25 basis point along with the newly formed government policies the sector will witness the growth it has been waiting for a long time."
Vikas Bhasin, CMD, Saya Homes
"The fifth consecutive rate cut is good news especially for home loan borrowers with the RBI bringing down the key policy rate,signalling lower interest rates. It is now that the banks will pass on the benefit of this rate cut to the respective borrowers of home loan. The decision will eventually witness the increase of demand for homes in real estate sector."
Anupam Gupta, Director, Sales & Marketing, GBP Group
"Since the government has been taking various measures to boost the economy of the country, this move was much expected. The further deduction of 25 basis point in the repo rate will set a positive sentiment in the industry and will definitely boost sales in the sector. With loan available at a lower interest rates in the festive season along with FM's decision of repo-linked lending rates, people will be motivated to finally take a step to fulfill their dream of owning a house."
Sagar Saxena, Project Head, Spectrum Metro
"Improving consumer sentiment is a must especially when the festival season is coming. This cut in repo rate will do that exactly as many banks have repo rate linked lending rates. The moment EMIs come down, the buyers will come out in large numbers to lap up the real estate opportunities. With this step we are sure that the sector will get around 10 to 15 per cent more queries, which will translate in more number of sales."
Dhiraj Bora, Head Corporate Communication, Paramount Group
"The recent decision of reducing the repo rate by 25 basis points is constructive move for the real estate sector. Accompanied with recent move of repo-linked ending rates, we expect it to have a positive impact on the realty market, thus maximizing the demand of housing marginally. It will also help boost credit growth in the banking system."
L.C Mittal, Director, Motia Group
"With RBI reducing the repo rate 5 times in a row, shows a softer stand towards lending. This will benefit the economy as a whole as well as the entire real estate industry. One of the major concern had been the passing of benefits of the rate cut to end users by the bank and with the decision of Finance Minister of repo-linked lending rates it has been resolved. With further reduction of repo rate that too in the festive season we are believing that people will be motivated to invest with their maximum capabilities in the sector."