RBI decides to keep benchmark lending rate unchanged at 4 per cent: Industry Reactions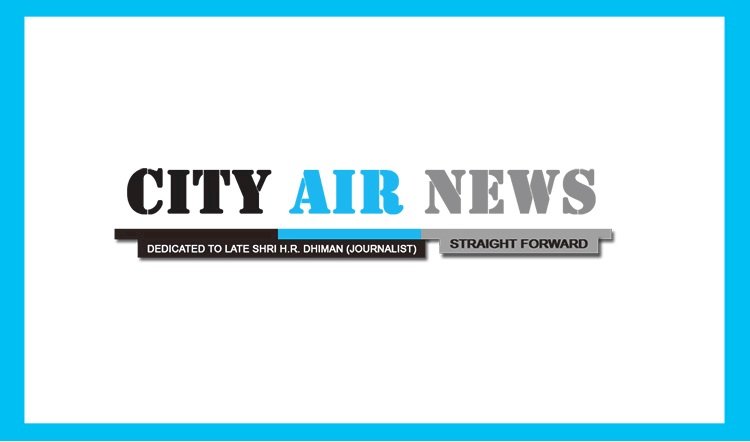 The Reserve Bank of India (RBI) has decided to keep the benchmark lending rate unchanged at 4 per cent. This has been done consecutively for the 9th time. An announcement to this effect was made today (December 8, 2021) the RBI chief Shaktikanta Das. Here are some of the industry reactions: 
Dr. Soumya Kanti Ghosh, Group Chief Economic Adviser, State Bank of India
"As expected, RBI's Monetary Policy Committee unanimously decided to keep policy repo rate unchanged at 4% (9th straight time) and decided to continue with the accommodative stance (with 5-1 vote) as long as necessary. As far as projections go, RBI has retained its projection of real GDP growth for FY22 at 9.5% consisting of 6.6% in Q3 (earlier: 6.8%) and 6.0% in Q4 (earlier: 6.1%) as well as CPI inflation forecast at 5.3% for FY22 with 5.1% in Q3 (earlier: 4.5%); and 5.7% (earlier: 5.8%) in Q4 FY22. CPI inflation for Q1 & Q2 FY23 is projected at 5.0%.
 
RBI has been actively managing liquidity in the system through various means. However, system liquidity still remains in the surplus mode with the average daily net absorption under the liquidity adjustment facility (LAF) at Rs 8.4 lakh crore as on 7 Dec'21. RBI has now decided to increase the VRRR amount (currently Rs.6 lakh crore) to Rs 6.5 lakh crore on 17th December and Rs 7.5 lakh crore on 31st December. However, we believe that RBI might not continue getting full amount under this window. RBI has now decided to absorb liquidity mainly through auction route from January 2022. The next line of action could be in form of capping the fixed rate reverse repo and opening SDF window, otherwise it would be difficult to absorb full liquidity through VRRR. Alternatively, VRRR timing may be shifted from first half to second half to achieve this target as banks tend to keep sufficient liquidity with them for day's operations. The RBI has however also reduced the MSF limit from 3% of NDTL to 2% of NDTL from Jan'22.
 
We believe the decision to maintain status quo on reverse repo is a well thought out move, though MPC is not empowered to act on reverse repo as per the RBI Act. Even though short rates at VRRR auctions have moved up and there are commentaries suggesting the RBI has already acted stealthily on rates and hence an increase in reverse repo would have been a non event in MPC decision, such a perception is seriously misleading. It may be noted that overnight rates still hover around the lower end of the corridor with Treps averaging around 3.30%. Overnight rates start rising towards the upper end of corridor when total amount parked in overnight reverse repo dips below Rs 1 lakh crore, and it is likely to begin from Jan'22 onwards. This will complete the corridor normalization process. A hike in reverse repo rate beyond this could be the ideal opportunity and better timed assuming no increase in infections post omicron."
Meanwhile, the recent increase (of Rs 3.3 lakh crore during fortnight ended 05 Nov) and swift slump of deposits in the subsequent fortnight (of Rs 2.7 lakh crore) clearly points out that liquidity management cannot be divorced from market microstructure. The market microstructure affects decision-making at the micro stage and price discovery at the macro stage. This means that the recent aberration in deposits data has disrupted the liquidity management for banks and RBI. This, in turn, reinforces the need for stronger market microstructure."
Abheek Barua, Chief Economist, HDFC Bank  
"The RBI policy announcement was on expected lines as the central bank continued to support growth and sounded caution on the omicron risk. The central bank kept its stance, policy rate and corridor unchanged and did little to provide any forward guidance on the path of future policy rate increases. The RBI kept its inflation forecast unchanged at 5.3% for FY22, signalling that it believes inflation to be more transient than permanent in nature. We expect inflation prints to surprise on the upside and average at 5.6% for FY22, driven by elevated input and fuel costs and as the base effect wanes off. On liquidity normalisation, the RBI continued its auction based rate management policy, moving away from the reverse repo – so far the effective overnight rate – towards the repo rate through liquidity rebalancing from the overnight to the VRRR (variable rate reverse repo) window. We expect this to put further upward pressure on the short-end of the curve".
Dr Samantak Das, Chief Economist and Head of Research & REIS (India), JLL
"The unexpected global headwinds propelled by the new Covid-19 variant to the economic recovery prompted Reserve Bank of India to maintain the policy rates. RBI has kept the policy rate unchanged for the ninth time as it has been trying to support growth and rein inflation. Indian economy grew better than expected by posting 8.4% growth during Q2 FY22 indicating the strength of the economy. The accommodative stance and gradual normalisation measures also signal that economy is on the firm path of growth. Indian economy has demonstrated its resilience to uncertainty in the past and it is expected deal with it more prudently in future.
The growth registered by the real estate sector in Q3 2021 is likely to continue and to end this year on a positive note. In Q3 2021, residential sales witnessed an upward trajectory, increasing by 65% on a sequential basis. This sector is expected to benefit from a regime of low mortgage rate, coupled with duty waivers, realistic property pricing and attractive offers leading to affordable synergy."
Sandeep Runwal - President, NAREDCO Maharashtra and Managing Director, Runwal Group
"The RBI has always taken a proactive stance to ensure liquidity in the past few months, and has continued it's accommodative policy stance amid the renewed Covid threat from the Omicron variant. It is imperative that low mortgage rates would continue, at least till the end of the year. This will provide required fuel for the growth of the economy along with the real estate industry to which several other allied sectors are linked with. We at NAREDCO have already urged the State Government to reconsider their decision and reinstate the stamp duty reduction for another year so as to encourage home buyers and invest in their dream homes."
Siddharth Maurya, Resource Specialist, Real Estate & Fund Management 
"The government has maintained an accommodative stance, as was expected by most of the analysts. This is a good sign for the economy as it will drive growth through increased consumption and spending. This should also result in increased borrowing for the government and other development bodies, thereby pushing forward development activities. Overall a good stand and will be welcomed by the business fraternity. However, as we are maintaining an accommodative stance for a long time, the risk of asset price inflation can't be completely negated. Prices of real estate and other assets might rise and one should be ready for this. Growth in the prices of raw materials can further result in an uptrend in real estate prices."
Siddhartha Sanyal, Chief Economist and Head of Research, Bandhan Bank
"Maintaining status quo on policy rates had been a prudent move by the MPC, especially amid fresh uptick in Covid-related uncertainties globally. The RBI rightly indicated that economic activities in India are on the mend but still need policy support. As expected, withdrawal of crisis time liquidity was further stepped up in December with plans of larger quantum of VRRR auctions.
While the reverse repo rate was kept unchanged, today's meeting further strengthened the groundwork for a change, potentially in the February meeting. The larger VRRR quantum will effectively lead expectations for higher money market rates; and this may lead to only a minor disruption when the reverse repo rate is finally adjusted upward by a small quantum.
Overall, the process of normalization of monetary policy remains nuanced and gradual, even if erring on the side of caution, rather than being a source of surprise."
Pritam Chivukula, Co-Founder & Director, Tridhaatu Realty and Hon. Secretary, CREDAI MCHI
"We welcome the RBI's decision to continue with their accommodative stance keeping in mind the economic uncertainty due to the new COVID-19 variant Omicron. The low interest rates have been a crucial factor in the revival of the demand in the real estate sector. The sector saw a good festive season on the back of rock-bottom interest rates on home loans along with festive offers from good developers. The buyers are already coming back to the market and we feel that this might be the last opportunity for the homebuyers to purchase property with low interest rates before RBI decides to hike it in their next policy announcement. Also, to keep the prices down on the account of rise in raw materials prices will be a huge challenge in front of the developers."

Shraddha Kedia-Agarwal, Director, Transcon Developers
"RBI maintaining status quo on key policy rates was expected given the inflationary concerns in recent months. The decision will help to sustain liquidity for some period amid the rising fear due to the new Omicron variant of Covid-19. The low interest rates for the last few months has already given a boost to the real estate sector upticking the demand in the last few quarters and enhancing the confidence of the homebuyers. The decision will also help in sustaining economic stability as well as keep the real estate sector stay afloat during these unprecedented times."

Kaushal Agarwal - Chairman, The Guardians Real Estate Advisory
"The RBI and the MPC's decision to maintain an accommodative stance amid global scare due to new coronavirus variant Omicron was very much expected. Their approach towards tackling the situation created by the pandemic and steps taken to help revive the economy will go down in history as being one of the finest. The various policy reforms along with the all-time low housing loan rates have given the much-required fillip to sales activity in the last few quarters. The all-time low rates regime has boosted the housing demand and helped the economy to get back to the pre-COVID levels."

Bhushan Nemlekar, Director, Sumit Woods Limited
"The RBI's decision to maintain its accommodative stance was on the expected lines in light of the rising cases due to the Covid-19 new variant Omicron and its potential to cause the on-going economic recovery to stumble. The prevailing low home loan rates are already enticing for homebuyers which has immensely benefited the real estate sector. The Government will continue taking affirmative measures as long as it is necessary to revive the economy and alleviate the Covid-19 impact."
Amar Ambani, Senior President & Head of Institutional Equities, YES Securities
"Though a status quo on the repo rate was in line with the market expectations, no move on the reverse repo was not what the money markets were pricing in. Yields in the money markets have been firming up, given that variable reverse repo auctions are being conducted at rates proximal to 4%. The status quo on the reverse repo is construed to be dovish. The central bank justified the status quo given the emerging uncertainty over the new COVID variant and lagging private investments. RBI is sticking with a tailored policy stance that balances growth and inflation. Meanwhile, RBI will continue to absorb excess liquidity in a non-disruptive manner, primarily through variable reverse repo auctions. On the demand side, RBI reckons frequency indicators portends traction in consumption, though it needs to sustain and needs policy support. Govt spending will provide support to aggregate demand. On projections, FY22 GDP growth is retained at 9.5%, while Headline CPI inflation is seen peaking in Q4 FY22 and then softening thereafter. CPI average of 5.3% is seen for FY22, falling to 5% in Q1 and Q2 FY23.
On the interest rate trajectory, we see that RBI has simply kicked the can down the road in terms of normalizing the LAF window. It seems that RBI is content with the fact that VRRR auctions have been efficacious in absorbing excess liquidity and do not want to tinker much with the policy rates now given the nascent economic recovery and still looming uncertainty of the pandemic. We think the normalization of the LAF window is now subject to the durability of the economic recovery and mitigation of the pandemic uncertainty. Meanwhile, normalization of the repo rate is completely ruled out till most of the H1 FY23."
George Alexander Muthoot, Managing Director at Muthoot Finance.
"We welcome RBI's decision to continue with accommodative stance as long as necessary and maintain status quo on rates, the RBI also remains committed to broaden growth impulses and preserve financial stability. I concur with RBI's stance that while the recovery impacted by the pandemic is gaining traction, Private consumption is still below pre-Covid levels, private investment is still lagging and hence the nascent growth still needs policy support. The RBI also continues to rebalance liquidity conditions in a non-disruptive manner. While the challenges interms of managing growth-inflation dynamics, uncertainty with regards to Omicron continue, we are hopeful that the continued policy support will bode well for sectors like MSME, Agriculture and housing. We are also hopeful that pick up in Government spending and pent up demand will ensure that the market sentiment remains positive and demand revival continues to pick up pace thereby supporting demand for gold loans."
Umesh Revankar, Vice Chairman & MD, Shriram Transport Finance
"The RBI on expected lines kept the key rates unchanged for the ninth consecutive time and retained accommodative stance as long as necessary. While rebalancing liquidity conditions in a non-disruptive manner, the Governor reiterated commitment to support the nascent economic recovery and preserve financial stability. The Governor once again retained FY22 GDP growth forecast at 9.5% and stated that while the recovery is gaining traction, it is not strong enough and private investments are still lagging. Amidst the challenges with respect to inflationary pressure, global supply chain bottlenecks, high commodity prices, uncertainty caused due to Omicron, the RBI's motto is to ensure a soft landing that is well timed. While we need to be cognisant about sticky core inflation, continued benign interest rates will be positive to support broader economy particularly SMEs, small businesses and unorganised sector. As we look forward to 2022, the business activities have resumed pan-India, Government spending is picking up, we are hopeful that this will give fillip to urban demand conditions thereby supporting vehicle finance industry."
CH. S. S. Mallikarjuna Rao, MD & CEO, PNB
"As expected, the benchmark rates were kept unchanged with accommodative stance. The economic outlook sounded more optimistic as the major indicators such as agriculture and allied activities, spending on travel and tourism, GST receipts and air passenger traffic indicated a more robust and broad-based recovery.  The persistently high core inflation however remained a key figure determining the path of policy.
The liquidity measures such as fortnight guidance on 14-day VRRR auctions and re-establish it as the main liquidity management operation, banks given with one more option to pre-pay outstanding funds availed through TLTRO 1.0 and 2.0 scheme are a welcome and calibrated steps towards liquidity normalization. 
Measures such as RBI approval not required by banks prior infusing capital in overseas branches and subsidiaries, initiation on Streamlining of charges in the digital payment system, bringing feature phone users into the mainstream digital payments, enabling small value transactions through wallet, enhancing the transaction limit for payments through UPI for Retail Direct Scheme and IPO applications are all steps towards a more conducive, affordable and inclusive banking."
Gurjodhpal Singh, CEO, Tide (India) 
"Financial inclusion is a holistic process that ensures availability, accessibility, affordability and timeliness of financial products among a cross-section of population, and this is definitely a way forward in that direction. Even today, there is a certain section of population (rural, elderly and blue collar workers to name a few) who still use feature phones for their affordability and user-friendliness, making UPI available for them will foster financial inclusion to a great extent. This will also help timely access of these services, as they will no longer be limited to smartphone users. Moreover, the proposal to review digital payment charges will help financial products reach and accepted for use among a larger section of people."