Rasila brings biggest twist in Bhakharwadi
Says Pallavi Pradhan playing Rasila on Sony SAB's Bhakharwadi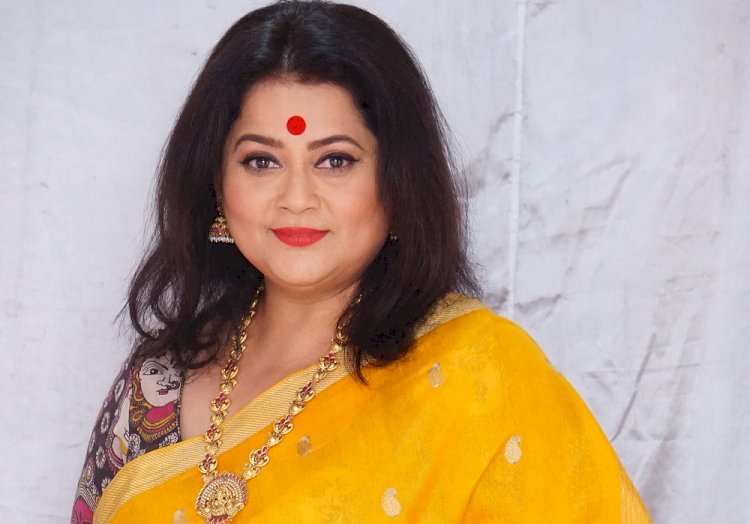 Pallavi Pradhan as Rasila in Sony SAB's Bhakharwadi.


How does it feel to be a part of Sony SAB's Bhakharwadi?
My connection with Sony SAB goes back to 2011 where I did the show "Sajan re Jhooth mat bolo". Sony SAB is a channel which people watch to forget their problems and have a good time. The light hearted comedy shows on the channel is something everyone across all ages can relate with hence I am super excited to work with Sony SAB on Bhakharwadi. I always wanted to work on a show like Bhakharwadi which is fun and a show that takes me to my roots.
 
How has the experience been shooting with the entire cast? How is the Gujarat shoot going on?
I know most of the cast and shooting with Deven Bhojani, JD Majethia and Aatish Kapadia is like coming back to my origin. I have been waiting for a show like Bhakharwadi to happen which has a beautiful blend of emotions and humour. The entire cast is very welcoming, since day one I felt like I am shooting with the team since the beginning of the show.
Dwarka is beautiful and I'm so glad to be shooting here. We are shooting right near the Dwarka Dheesh temple and the experience is surreal. I couldn't have asked for more.
 
Tell us something about your character Rasila?
My character Rasila is really is very sentimental and sweet. She has a very strong connection with Anna which goes back in time and it will be revealed in the upcoming episodes. Rasila is on a quest to take back what she had given Anna years ago. Rasila is back in Anna's life to take her son, Abhishek and only the upcoming episodes will reveal how this secret changes the dynamics of the show and in the lives of the characters.
 
The entry of your character is set to bring an exciting twist in the show. How do you feel about that?
I believe cameos are really important for any artists. It has a lot to do with when the character is entering the show and how the story is about to change with their presence.  Rasila's entry is going to create much upheaval in both the Gokhale as well as Thakkar family and it will be interesting for the viewers to witness how they deal with this and if Anna will ever agree to give up his son Abhishek.
 
What should the viewers expect from your entry in the show?
The viewers should expect series of unexpected twists and turns where they will witness the characters in various emotions, also we will be shooting in some scenic locations outdoors. The upcoming episodes have a lot of events that will create an intrigue in the minds of the fans, hence without saying much I would just want to ask my fans to tune in to Sony SAB and watch all the episodes of Bhakharwadi.