Ranjit Sagar dam to be developed as theme destination
Author(s): Punjab News Desk @ city air newsA related photograph. Pathankot, November 8, 2014: Punjab, which is all set to create an exclusive theme destination of its own in the Ranjit Sagar dam, took the first step to make this possible...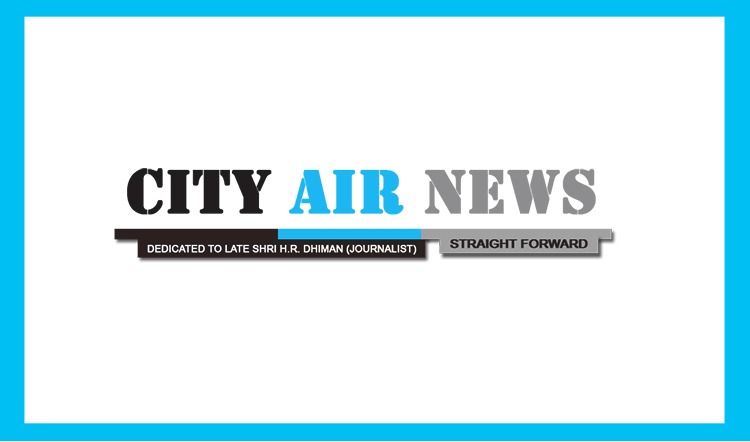 Pathankot, November 8, 2014: Punjab, which is all set to create an exclusive theme destination of its own in the Ranjit Sagar dam, took the first step to make this possible with Deputy chief minister Sukhbir Singh Badal showcasing the site to a group of top hoteliers. 
Badal also outlined his desire to exploit the islands in the dam by creating five star hotels, resorts and water sports activities around them. Flanked by top hoteliers of the country in a steamer, Badal took a round of Musharba, Kalara and Atharwan islands of Ranjit Sagar Dam.
After taking a round of Musharba Island, MD Starwood Hotels and Resorts Dilip Puri on the way to Kalara Island asked Deputy CM the time limit to establish primary infrastructure along with basic amenities. Badal informed the delegates, they have taken it as a mission and this would be accomplished by June next year.
Badal asked the Chief Secretary Sarvesh Kaushal to design concept of Master plan by January in tandem with country's top hoteliers and world-renowned architects so that these islands could be developed as one of the most attractive tourist destinations of the country. 
Appreciating the vision of Deputy CM, Executive Vice President of ITC Hotels Arun Pathak asked about the proposed infrastructure facilities for industrialists willing to set up their resorts and hotels. Badal said Punjab would provide ultra modern infrastructure facilities right from 6-lane road network from Pathankot Airport to Phagonta besides uninterrupted 24X7 power supply with all clearances and NOCs within a month on a single application. 
Chairman DLF Group Mohit Gujral sought clarifications on the part of environmental and pollution clearances to the hoteliers. Badal informed they have already formed Punjab Bureau of Investment Promotion for instant delivery of clearances pertaining to all departments. He said to exploit enormous tourism potential of sub-mountain regions along Shivalik Hills state has already constituted a Shivalik (Dauldhar) Tourism Development Board and its CEO has been authorized to approve conceptual designs, investment proposals and necessary clearances at the earliest. 
President of The Oberoi Group Kapil Chopra lauded the initiative of Punjab Deputy CM to develop religio-cultural tourism on the banks of Raavi in lush green islands on the way to Vaishno Devi Shrine, Dalhousie and said it would be a 'jungle mein mangal' for pilgrims and tourists from across the country. 
During discussion on the top of Kalara Island, Mohit Gujral as per the tourism reports there were 40 million people visited foreign shores annually for tourism purpose. He said such kind of initiatives would definitely bring a massive boom in our own country by retaining the high numbers of domestic tourists to such gorgeous places. He emphasized that water sporting, boating and amusement facilities should be created in the area besides land to water hovercraft facilities.
Thanking top guns of hotel industry, Member Parliament Vinod Khanna assured them to fulsome cooperation from Punjab and Center to establish this belt as most attractive tourist hub. He said he was also very keen to invite film industry here to make them aware about the natural and suitable beauty of Shivalik Ranges falling adjoining Ranjit Sagar Dam. 
Accompanying President Oberoi Group Kapil Chopra, Executive Vice President of ITC Hotels Arun Pathak and Executive Director Mukul Anand, Chairman DLF Group Mohit Gujral and Director DLF Rakesh Kerwell, Senior Vice President of Taj Hotels D. K. Berry, MD Starwood Hotels and Resorts Dilip Puri, The Lalit Hotels Ashish Gawari, Vice President of Lemon Tree Hotels Cyrus Madan, Badal had detailed deliberations with the delegates about the scenic and natural beauty of hillocks.
Prominent amongst those present on the occasion included Deputy Speaker Punjab Vidhan Sabha Dinesh Babbu, Sarvesh Kaushal, Chief Secretary, P.S. Aujla, Principal Secretary to Deputy CM, MD PIDB Mr. Anurag Aggarwal, D.K. Tewari, Secretary Investment Promotion, Sukhwinder Singh, Deputy Commissioner and Rakesh Kaushal SSP. 
-----------------------------
Readers may send their news/views/feedback to us:
Date:
Saturday, November 8, 2014