Rani Ka Raja web series by Kooku Premium viewed one million plus times
YouTube trailer views of 'Rani Ka Raja' reaches two million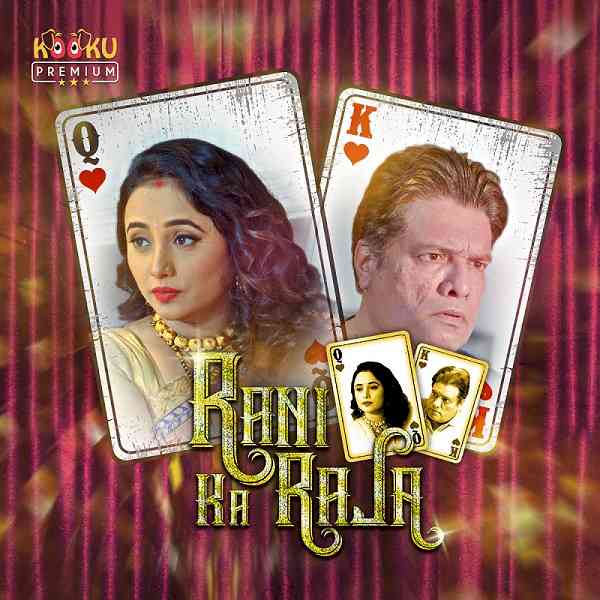 Mumbai: 'Rani Ka Raja' Web Series by 'Kooku Premium' has been viewed one million plus times by its esteemed subscribers. YouTube trailer views of 'Rani Ka Raja' has reached ~ two million. Such huge views are a testimony to the quality of programs Kooku presents to its subscribers. 'Kooku Premium', the niche segment of Kooku OTT App, had launched suspense drama 'Rani Ka Raja' in December 2020. The four-part series is available on Kooku Web and Kooku OTT App.
Kooku OTT App had created a niche segment 'Kooku Premium' in its app, to focus on offering content with top star cast, gripping script and larger than life screenplay. 'Kooku Premium' has already launched two suspense dramas 'Chitthi' and 'Anomaly'.
With the launch of 'Kooku Premium', Kooku OTT App has knocked the doors of A-Lister OTT App League. 
Third series of 'Kooku Premium', 'Rani Ka Raja', is a gripping script that portrays Rani of the script, brought to life by the well-known actress Rani Chatterjee, in complete control of the chaos that is unfolding in the life of Abhishek Bajaj. But as the story is about to end with Rani of the Chess seemingly having her way as the way she pleases, the Raja of Rani, acted brilliantly by Rajesh Sharma, plays his card and wins the game. The title of the series aptly captures the script mirroring the game of Chess where Queen can move any number of vacant squares but King can move only one square.
The gripping script can be viewed only on Kooku OTT App special segment 'Kooku Premium'. 
Directed by Azaad Bharti, suspense drama has leading actors from the entertainment world, Rani Chatterjee, Rajesh Sharma, Sudha Chandran, Shruti Ulfat, Priyal Gor, Arun Bakshi and Abhishek Bajaj bringing to life the suspense of script. 
Kooku app was launched in January 2020 and has been offering popular programs on its platform. 
Appeal of Kooku App is not only across the length and breadth of India but it also boasts of viewership from countries such as US, UK, Canada and other Countries.
Kooku has  12 lakh active monthly users, with weekly user engagement being over 3 hours and 15 minutes. As a responsible OTT player, Kooku successfully weaves in a social message in the storyline of its programs, thus delivering socially conscious entertainment.
Kooku is available on Android and on the web.