Ramniet S Mukherjee honoured with Women Leadership Award
She has achieved many accolades and appreciations for her work so far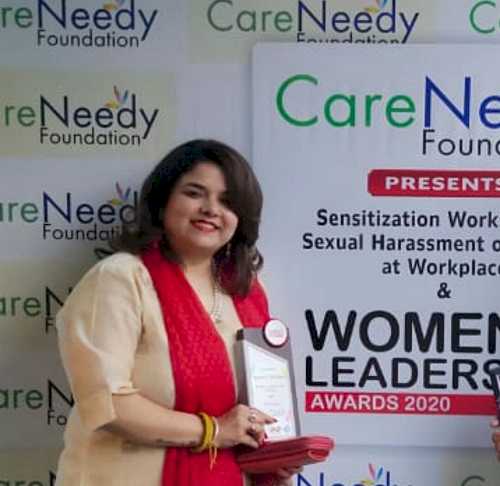 Ms Ramniet S Mukherjee.
Chandigarh: Ms Ramniet S Mukherjee, a dynamic human rights activist from Chandigarh, who is an United Nations Awardee and, founder of Helping India Trust, was felicitated with the prestigious Women Leadership Award by Ms Rekha Sharma, Chairperson, National Commission for Women (NCW) and Mr Ankit Kumar, founder, Care Needy Foundation, at the Constitution Club of India in New Delhi.
The Women Leadership Awards 2020 function was jointly organized by Care Needy Foundation and National Commission for Women (NCW) on the eve of International Women's Day. A workshop on "Sexual Harassment of Women at Workplace" was also held on this occasion.
Ramniet S Mukherjee said, "I am thankful to my family and friends for all their support and encouragement to do public service to my best capacity."
Ramniet has achieved many accolades and appreciations for her work so far, including the Visionary Woman of the Year Award (2017) and Women Excellence Award (2016) for her contribution in social activities during past 12 years. She Is the first and only differently abled woman who went to Uttrakhand during the natural calamity there in the year 2013 and got appraisal from Vice President of India.
She also became the first candidate to file nomination for Chandigarh Lok Sabha Constituency polls in 2019. She is a reknowned philanthropist, motivational speaker, MSME growth coach for startups and a singer also. Her vision is to contribute towards her country through her services, experience and social work.
Ramniet S Mukherjee was one of the 5 Chosen Women by National Commission for Women (NCW)  and Care Needy Foundation out of the 120 entries received.