Ramana International organizes seminar with Vision 2020
Distributes blankets to needy as part of its annual CSR activity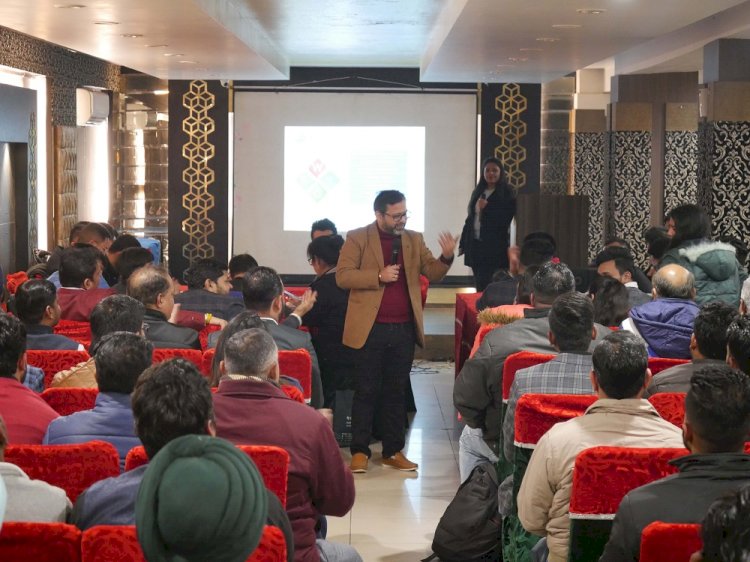 Sushil Arora – Business Coach taking a training session.


Ludhiana: Ramana International Pvt Ltd. a leading manufacturer and importer of garment making machines organised a seminar titled Vision 2020 for its team members.

A 22 member delegation from China was a part of this seminar and various key speakers like Mr. Edgar Lian – Deputy General Manager Shantou City Lianxing Industrial Co. Ltd gave insigtts about new development and technological advancements are being done in the machines to increase productivity and increase efficiency and cost cutting. A special session was conducted by Mr. Sushil Arora – Business coach for training and further development of the team members.
Mr. Sushil Arora – Business Coach took training session and said, "We are conducting these sessions on initiative of Ramana International Pvt. Ltd. for continuous learning and overall training of the youth. These sessions will help in overall development and create better opportunities for the youth of Ludhiana."
Mr. Parmesh Wassist (Robby) – Director Ramana International Pvt Ltd said that, "We are bringing more and more efficient machines to the market thereby reducing carbon footprint of the industry and helping the manufacturers become more competitive. As a part of our corporate social responsibility (CSR)) activity, we today distributed blankets to the needy near Durga Mata Mandir to shelter the poor from shivering cold and prevailing weather conditions. We are also helping young people become entrepreneurs by helping them in setting start ups and availing zero security loans through our bank tie ups.
Over the long term this will help people become self sustaining and in turn employment generators which is the need of hour for our country. We have immense talent in our society and all they need is guidance and nurturing to help them become successful in life."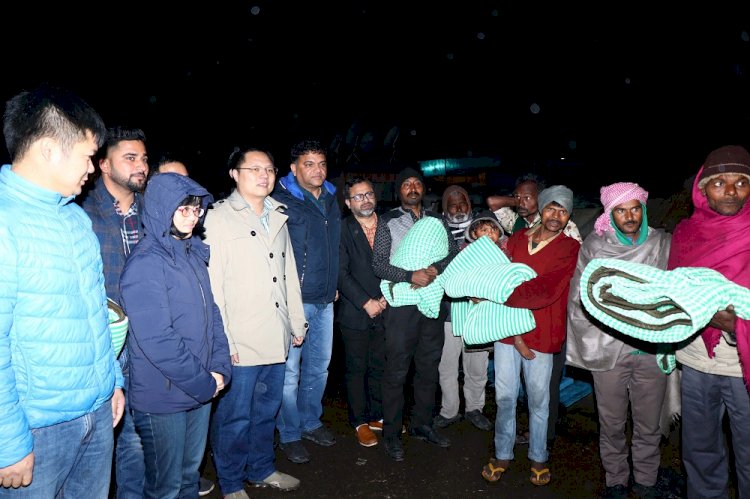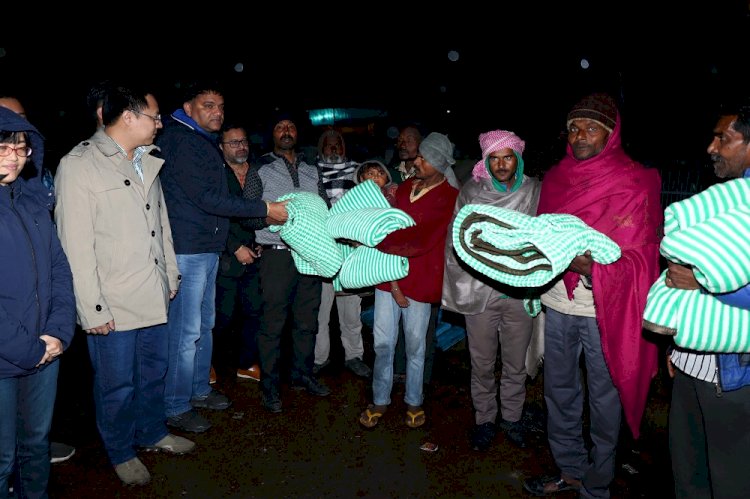 Parmesh Wassist (Robby) – Director Ramana International Pvt Ltd distributing blankets to needy as part of annual CSR activity.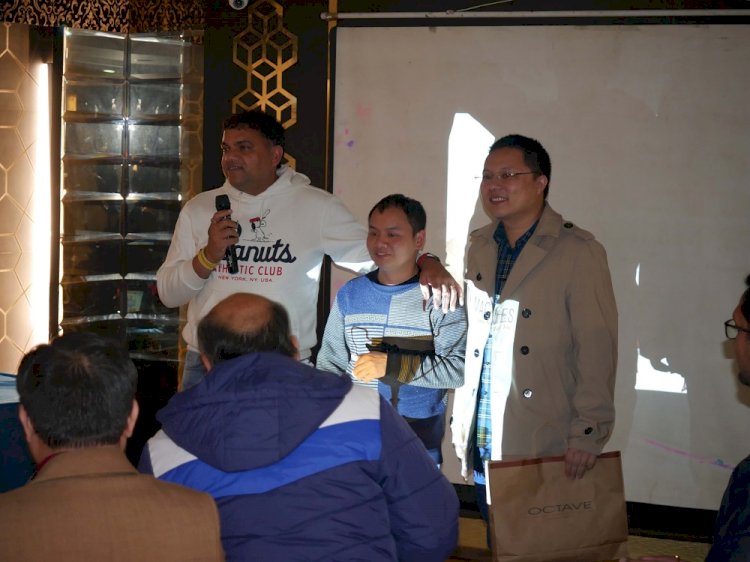 Parmesh Wassist (Robby) – Director Ramana International Pvt Ltd interacting with the team during a session.