Rakshabandhan Quotes from Sony SAB Artists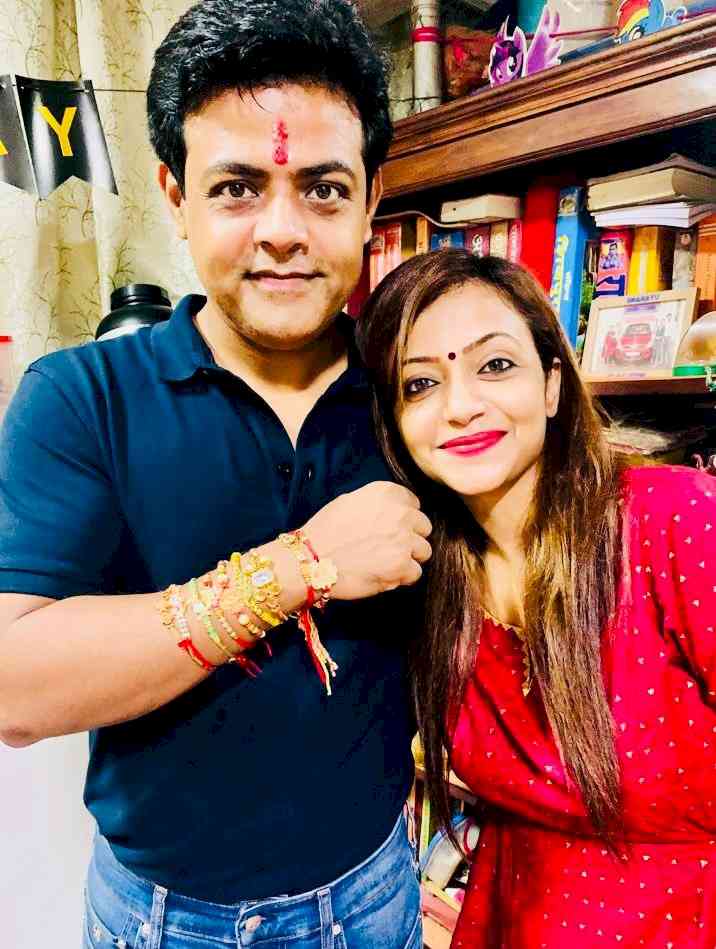 Pariva and her brother.
Sheezan Khan as Ali from the upcoming show Alibaba Dastaan-E- Kabul said "My sister (Falaq Naaz) had a long standing dream to go to Ladakh, but she couldn't for various reasons. Thanks to Sony SAB's Ali Baba Dastaan - E - Kabul that I got to know that we'll be shooting in Ladakh! That's when I decided I am going to take my sister along with me. And I am glad I did, it was so special!! We bonded after a very long time, as we both stay busy in our individual lives. This trip really got us closer once again we made so may fun memories, and we returned feeling very happy.

Pariva Pranati essaying the character of Vandana Waghle shares " I and my brother have a three-year gap we have had several fights like most brothers sisters do but we always come back stronger. Our equation is such that we can point fingers at each other but if someone else does that including our parents then we become the protectors of each other.
As children my brother would often gift wrap an empty box and gift me on rakhi and I would pose for the camera as if I have got the biggest gift, knowing well that it's empty. We would laugh over it later. But as we grew up he compensated for all the empty boxes and has truly been my biggest support system.
During our college days we actually had to learn to live without each other and  that's when we began writing letters to each other, which we still do whenever we want to convey something emotional.
Since he is married to my friend my bond with bhabhi has added to our equation and I look forward to spending time with the I want to pamper my brother with gifts this rakhi and would be spending time with him after long.
 
Actor Naveen Pandita who essays the role of Ashwin Patel in Pushpa Impossible said "I have a younger sister, and I fondly remember, during winters, we loved munching on peanuts. While she saved her groundnuts to eat later, I went through my share quickly. She teased me every time I ran out, until I gained her sympathy and ate half of the remaining peanuts. We shared everything this way. Although we used to fight a lot back then, our bond grew stronger once I left our home for work. That physical distance brought us siblings emotionally closer; we became friends. While Rakshabandhan will probably be spent over a video call this time, I look forward to spending time with her in person soon!"