Rajeev and Daljeet's big wedding to bring bigger twists and leave viewers spell bound in Sony SAB's Tera Yaar Hoon Main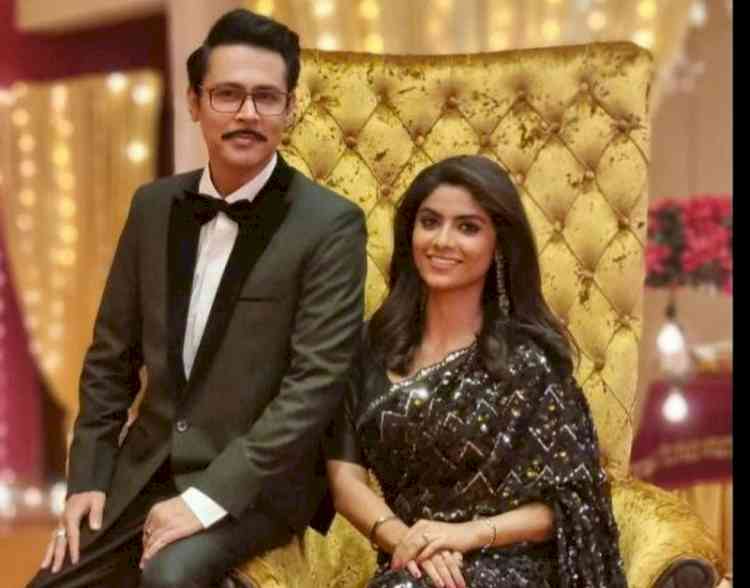 Ssudeep Sahir as Rajeev and Sayantani Ghosh as Daljeet in Tera Yaar Hoon Main.
This week, Sony SAB's Tera Yaar Hoon Main brings a series of exciting events with Rajeev (Ssudeep Sahir) and Daljeet (Sayantani Ghosh) finally tying the knot and taking their relationship a step ahead. The wedding rituals have begun, and the entire Bansal house is beaming with joy and happiness for the most awaited moment. The viewers will witness Rajeev and Daljeet enjoying their moments during the wedding rituals and making the most out of it!
With Gurmeet Bagga's (Vibha Chibber) entry, the celebrations have amplified further. Starting from Haldi to a dhamakedar sangeet and finally the big wedding, the audiences will witness nothing short of a grand event where the couple will indulge in sweet moments with each other and the entire family. However, this picture-perfect wedding will be followed by an even bigger incident that will leave the viewers spellbound!
What does the future hold for Daljeet and Rajeev?
Ssudeep Sahir, essaying the role of Rajeev Bansal, said, "Wedding ceremonies on television are always larger than life, and the experience of shooting such sequences is filled with great joy. The entire set is lively, looks extremely aesthetic, and has a great vibe. Rajeev and Daljeet's marriage will bring loads of happiness to the family as it was long overdue. But the happiness will be short-lived as an incident will take place that will bring a threat to Rajeev and Daljeet's relationship. Without giving too much away, I would just want my audiences to stay hooked to the show, watch the upcoming dhamakedar episodes, and enjoy these wedding festivities with us!"
Vibha Chibber, essaying the role of Gurmeet Bagga, said, "Every mother wants her daughter to get married and live a happy life. Gurmeet's happiness knows no bounds as her dear daughter Daljeet is finally taking a step and marrying the love of her life. Daljeet has lived a life of struggles and obstacles and watching her happy gives Gurmeet sheer happiness. The upcoming episodes are filled with festive vibes, and our set looks so beautiful and mesmerizing. This truly feels like THE wedding of the season, and we're enjoying it to the bits. It feels like we are having a real wedding because everyone gets along so well with each other. The show will witness exciting twists and turns, so stay tuned and watch the episodes to know what's in store."