Raje & other BJP faction to show their strengths on March 4
Factionalism in Rajasthan BJP is an open secret now.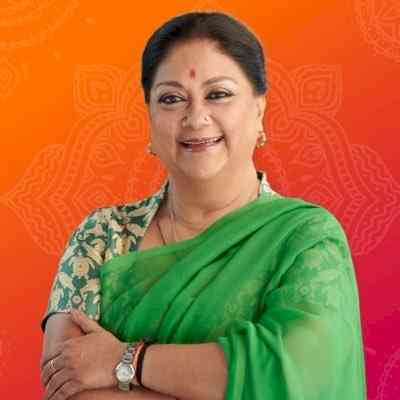 Source: IANS


ARCHANA SHARMA
Jaipur, Feb 28 (IANS) Factionalism in Rajasthan BJP is an open secret now.
Amid infighting in the party, the two factions under former Chief Minister Vasundhara Raje and Rajasthan BJP will once again come out open as the former has announced her birthday celebrations in Salasar temple on March 4.
Raje whose actual birthday is on March 8, has preponed it by four days owing to Holi. More than a lakh people are expected to participate in the celebrations.
To counter the move, the BJP organisation has also called a massive protest on March 4.
Recently, BJP state president Satish Poonia, along with Yuva Morcha workers and office-bearers in the state party office, strategised for Assembly gherao movement in the first week of March against the burning issues like paper leak, deteriorating law and order, women safety, farmer loan waiver etc.
State organisation general secretary Chandrashekhar chaired the meeting.
Talking to the media, Poonia said that the general public is troubled by the misrule of Ashok Gehlot government of the Congress and the youth are disappointed and angry and are ready to uproot the Congress government.
However, as Raje has another set of programmes, it is clear that she will stay away from this protest like earlier times when former CM and BJP organisation have been seen going parallel.
Even during Covid, Raje had launched her Vasundhara Jan Rasoi under which food was served to the affected while BJP was working under 'Seva hi Sangathan' campaign.
Raje has also been missing from bypoll campaigning as well as Janaakrosh Yatra recently organised by state BJP unit.
March 4 will be Vasundhara's biggest show of strength till date on the pretext of a birthday show. The leaders close to Vasundhara have taken care of the arrangements for the event.
Raje has continuously been making public her aspiration of becoming the chief minister again through Dev Darshan and religious visits. But being an election year she will show her strength and hit many targets in Salasar.
Along with this, in the midst of the ongoing upheaval in the BJP, many political implications will also emerge. Party State President Satish Poonia refused to comment on the matter.
There has not been any announcement by the party leadership regarding the event as it's her personal event. Still her supporters, former ministers-MLAs and office bearers are supporting it in all possible ways. Arrangements to make it a historic event had started several days back.
Whether the two party factions are able to make a mark in the long run for the forthcoming assembly polls, is yet to be seen.