Rail Coach Factory, Kapurthala organizes Vendor Meet on Make in India Initiative
Emphasis was laid on development of the MSE sector in the meet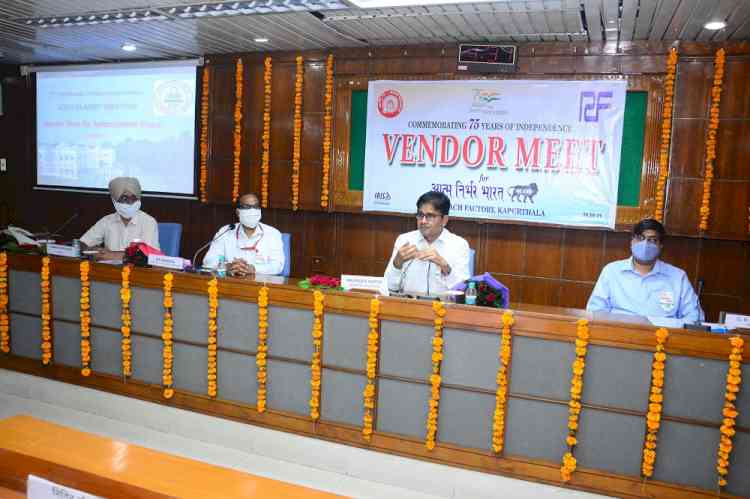 Shri Ravinder Gupta, GM RCF addressing the Vendors .


Kapurthala, August 25, 2021: Rail Coach Factory, Kapurthala (RCF) today organised a Vendor Meet  as a part of Azadi ka Amrit Mahotsav commemorating the 75 years of Indian Independence. It focused to expand the supplier base of high technology coach items  with special emphasis on indigenization under the Government of India policies of 'Make in India' and 'Atamnirbhar Bharat'. 
Emphasis was laid on development of the MSE sector in the meet. Around 70 entrepreneurs from different parts of the region participated in the vendor meet. Shri Ravinder Gupta, General Manager/RCF , Senior Officers and  guest delegates were welcomed by Mr. Rajiv Kad, Chief Material Manager/HSQ. The meeting was conducted by Shri Lalit Kumar Deputy CMM/M. Shri. L S Choudhary, Chief Materials Manager/Estt. apprised vendors about present and future requirements of Indian Railways and items likely to be procured by the RCF elaborating on the requirements on quality and other aspects. 
The meet was also addressed by Shri. R K Mangla Principal Chief Mechanical Engineer, Shri C V Raman Principal Chief Materials Manager and S. Sukhpal Singh Verka, Director, Distt. Industries Centre. Deliberate discussions were held wherein speakers acquainted the vendors with railway procurement system and future activities of the RCF in the meet . They said that Quality is very vital in indigenization. 
Addressing the meet, Shri Ravinder Gupta, General Manager/RCF said that the vendor meet organized today was a part of Indian Railway's larger vision of creating a robust environment for development sector in the country. This vision is in line with the nation's goals of achieving self-reliance across important sectors critical to the economic development of the country. 
A healthy interactive session was also held wherein vendors said that though there are challenges to fast track indigenization due to covid, but still  they are pursuing localization of coach components . They said that industry has the ability to locally manufacture items which are currently imported.  
An exhibition was also organized on the occasion where indigenously manufactured goods used in the coach were displayed.It is worth mentioning that RCF is looking for a strong vendor base as there is a big increase in coach production target during the current fiscal.  RCF is committed to promote Make in India products.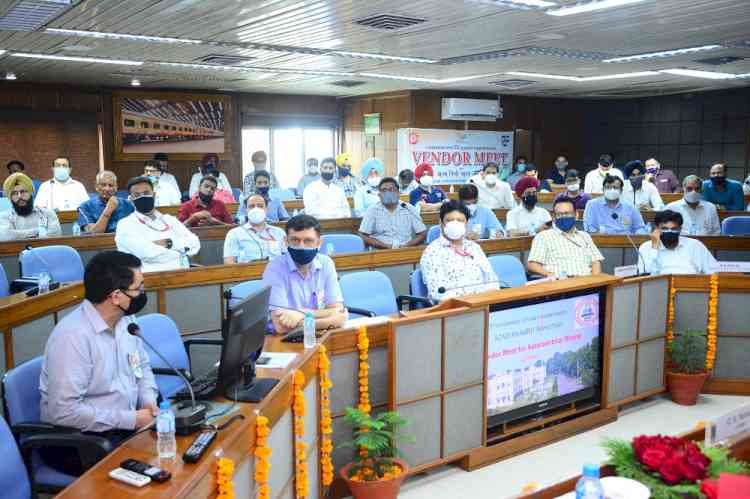 A view of assembled vendors in vendor meet.