RAC Chandigarh Shivalik lights earthen lamps in town as mark of celebration
Rotaract Club Chandigarh Shivalik conducted an event in order to honour the construction of Ram Temple whose foundation was laid on Aug 5, 2020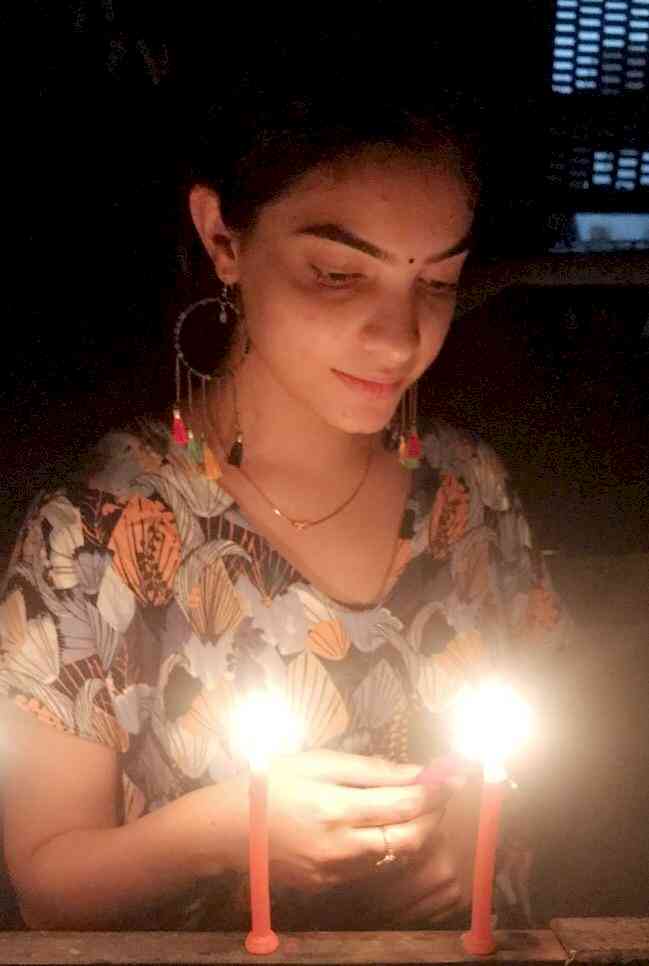 Club Catalyst Garima Madan lighting earthen lamp at her house
Chandigarh:  Rotaract Club Chandigarh Shivalik lit earthen lamps on 5th August, 2020 to celebrate the Bhoomi Poojan for Ram temple in Ayodhaya.  This was performed as a symbol of love, unity and peace. As the earthen lamps signify virtue, purity, lighting them denotes dispelling darkness and going into light.

Stuti Sharma, Club President,  said, "Our Club theme for this year is "Together we thrive". Today, we have come together as one to celebrate this historic moment. The construction of Ram Temple at Ayodhaya is a testament to the spirit of unity."

Urging everyone to take part in the event, Rtr. Pulkit Chawla, Club Service Director, stated that "Lord Ram believed in unity, love and peace. So, today on the inauguration of Ram Temple, let's unite and celebrate this together, by lighting up earthen lamps and welcoming Lord Rama. There is no greater bliss and sanity in doing holy deeds".

The project helped the Rotaractors bring out positive energy and instilled in them a sense of unity.  As the Rotaractors lit the earthen lamps they got rid of all the negativity which surrounded them and helped them reach the zenith of peace and compassion.