Réal's "Dil Se Dua" to spread healthy happiness among underprivileged kids this Rakhi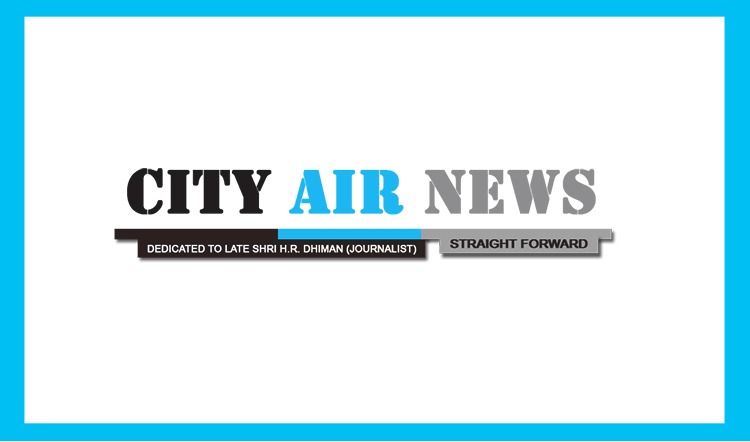 Ludhiana, August 12, 2013: As part of its mission to touch the lives of thousands of under-privileged children across Punjab and spread health and happiness this Rakhi, India's leading packaged fruit juice maker Dabur India Limited today announced the launch of a mega initiative – Réal Dil se Dua. Under this programme, Dabur's packaged fruit juice brand Réal would launch a signature campaign across Punjab wherein against each signature collected from a consumer pledging against hunger and malnutrition, a pack of Réal fruit juice would be distributed to a underprivileged kid to meet their nutritional needs through India Food Banking Network managed by campaign partner Aidmatrix Foundation India.
On the occasion, Dabur also introduced Réal Greetings, an exclusive range of special Rakhi gift packs of Réal fruit beverages. The special gift packs of Réal -- priced between Rs 105 and Rs 260 -- have been eloquently designed to communicate the goodness of fruits and the concept of 'Wishes of Good Health'.
"Réal is committed to providing its consumers healthy happiness by offering a nutritious yet tasty choice of fruit beverage. Keeping in tune with this core brand philosophy, we have rolled out the Réal 'Dil Se Dua' campaign this Rakhi, wherein we will be visiting leading markets across cities in Punjab seeking support from general consumers for undernourished children. This initiative is not linked to any product purchase. We will be encouraging people to sign on a pledge to support the kids and against each signature, we commit to give one pack of Réal fruit beverage to a needy kid. The campaign would also try to build awareness on the India Food Banking Network project under which it is aimed to make each district of India accessible to a food bank by the year 2020. With this, we are hopeful of meeting the nutritional needs of thousands of children who are unable to get a proper nutritious diet," Abhijit K Borah, National Manager, Corporate Communications, Dabur India Ltd said at a press conference held here on Monday.
The brand will set up 25 special entry gates across different market places in Punjab wherein the visitors of the market could leave their signatures as a gesture to give 'Dil Se Dua' to the underprivileged kids of our society. The Réal fruit juice packs, under this initiative, would be deposited to India Food Banking Network, which would further be distributed to underprivileged kids through the food banking network. The campaign would also educate people on the India Food Banking Network project managed by Aidmatrix Foundation, India, a leading global social organization and try to engage people to partner in this project telling them how the food that goes otherwise waste in their households could make a huge difference to the world of underprivileged section of the society.
Commenting on the association with Réal, he said: "This unique initiative of Dabur and Réal has set a precedent on how innovative and creative support can be generated with the engagement of customers and employees to help those that need it the most. Delhi FoodBank in the first year of its operations is delivering support to over 10,000 individuals for their nutritional needs and is working towards scaling the delivery system to provide for thousands more in the Delhi, NCR region. This is only possible through the valuable support of companies like Dabur who help to aggregate food that can be served to those who need it the most. We are constantly working towards replicating the FoodBanking system across the country and invite partnerships that will help realise our vision of having the every district of India accessible to a FoodBank by 2020."
"Traditionally in India, fruits are of substantial importance during the various auspicious occasions over the year. This stems from the fact that fruits are considered a form of life and a sign of vitality in the traditional Indian context. Réal Greetings Gift Packs made of real fruits, encapsulates this, and offers a range of packs giving the best combination of taste and nutrition. Réal Greetings Gift Packs are yet another illustration of Dabur's commitment towards the health and well being of every household. With our various gift packs, we are offering consumers a means to gift their loved ones good health and further strengthen the brother-sister bond this Rakhi," he added.
"Through the Dil Se Dua campaign we aim to collect at least 30,000-40,000 signatures and, hence, donate fruit juice packs of an equal number to the underprivileged kids, making it a healthy & happy festive season for them as well," he said.
Dabur India Ltd. pioneered gift packs in the fruit juices category, and its special packs have always received overwhelming response. Dabur's gift packs have been introduced to promote exchange of healthy gifts - in essence, wishing for good health and wellness of near and dear ones.
He revealed that Réal is an over 15-year-old brand and has a dominant share of the branded fruit juice market in India. Réal is the preferred choice of consumers when it comes to packaged fruit juices in India. A validation of this success is that Réal has been awarded 'India's Most Trusted Brand' status for 8 years in a row. Today, Réal has the largest range of 14 exciting fruit variants under Réal Fruit Power and another 11 offerings under Réal Activ helping it cater to an entire gamut of consumer segments and need states.
About India Food Banking Network, he said India Food Banking Network is a platform for aggregation and effective deployment of India's existing resources of food, funds, infrastructure, technology, spirit of volunteerism and culture of feeding to address the problem of hunger. It is a network of Foodbanks which would acquire donated food and deposit it in a physical or virtual Foodbank. The food from these banks then be channelised to the existing/new feeding programs to feed the hungry.