Quotes from Sony SAB artists on Raksha Bandhan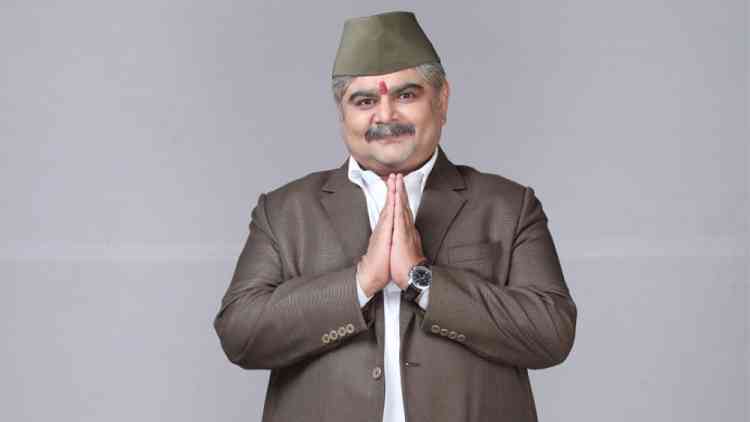 Deven Bhojani, essaying the role of Balkrushna Gokhale aka Anna in Wagle Ki Duniya:
Raksha Bandhan is a very special and sacred occasion shared between two siblings. I believe, in today's generation, when we talk about gender equality, Raksha Bandhan should also be celebrated amongst two sisters or two brothers. It is a celebration of the bond they share and how they pray to God for each other's protection, it is truly a delight.
This year, Raksha Bandhan is made all the more special since I will be entering Wagle Ki Duniya as the iconic character Balkrushna Gokhale aka Anna from Bhakharwadi, for a Raksha Bandhan special track with my on-screen sister Radhika Wagle (Bharati Achrekar) after 18 years. I'm sure the audience will thoroughly enjoy the episodes as many twists and turns await them.
My message to my fans this Raksha Bandhan would be to continue loving and caring for your siblings. Even if your sibling is far away, ensure to celebrate and bond with your cousins and friends for Raksha Bandhan is a very warm-loving festival.
Bharati Achrekar, essaying the role of Radhika Wagle in Wagle Ki Duniya:
This Raksha Bandhan, I'd like to advise my fans to stay united with their siblings and not fight amongst each other. I also believe that everyone is equal, and even sisters should look out for their brothers and pray for their Raksha. Stay happy and united with each other for life long.
This year, on Raksha Bandhan, I feel even happier as I get to celebrate Raksha Bandhan on-screen with my brother Anna (Deven Bhojani), who will be visiting me after 18 years. It is going to be a series of fun-loving episodes. I cannot wait for the viewers to witness it.
Chinmayee Salvi, essaying the role of Sakhi Wagle in Wagle Ki Duniya:
I have shared innumerable memorable moments with my on-screen brother Atharva (Sheehan Kapahi) both off-screen as well as on-screen. This Raksha Bandhan, I am sure by celebrating our sibling bond, we will create a memory that will instil within us forever.
There are many episodes wherein Atharva looks out for Sakhi. The most memorable one was when Atharva had taken Sakhi's side, helped and supported her when she was struggling to make her father, Rajesh (Sumeet Raghavan) believe that he was her ideal Guru.
Sheehan is one of the best persons I know on the set. We spend a lot of time together off-screen as well. By the day, our bond is only growing stronger.
Sheehan Kapahi, essaying the role of Atharva Wagle in Wagle Ki Duniya:
While we shot outdoors during the lockdown, my on-screen sister Sakhi (Chinmayee Salvi) and I grew closer, and our bond grew stronger by the day. To date, we continue to look out for each other on-screen and off-screen as well.
This year, Raksha Bandhan is going to be something different for Sakhi and Atharva. It will be a surprise for the audience, and I am sure it will be interesting for the viewers to watch.
Ansh Sinha, essaying the role of Rishabh Bansal in Tera Yaar Hoon Main:
I believe bonds stay forever and only get better with time. My on-screen sister Trishala (Niharika Roy) and I share a very loving and caring bond with each other, be it on-screen or off-screen. This festival brings siblings together.
In the upcoming episodes, even as the drama unfolds, Trishala and Rishabh will not forget their love and understanding for each other as siblings and that is something that the audience should imbibe from the show and continue to cherish their bonds with each other forever.
Neeharika Roy, essaying the role of Trishala Bansal in Tera Yaar Hoon Main:
Raksha Bandhan is like a ritual for me every year. I'm fond of my on-screen brother Rishabh (Ansh Sinha) and with time we've made some amazing memories while shooting for Tera Yaar Hoon Main.
I feel very protected when Ansh is around, be it on-screen as well off-screen, Rishabh has only the best intentions for his sister and always looks out for her. I hope and pray this bond will only grow stronger and stay forever. I couldn't have asked for a better on-screen brother.