PYDB chairman inaugurates 5th Senior National Fistball State Level Championship
The event held at Millennium world School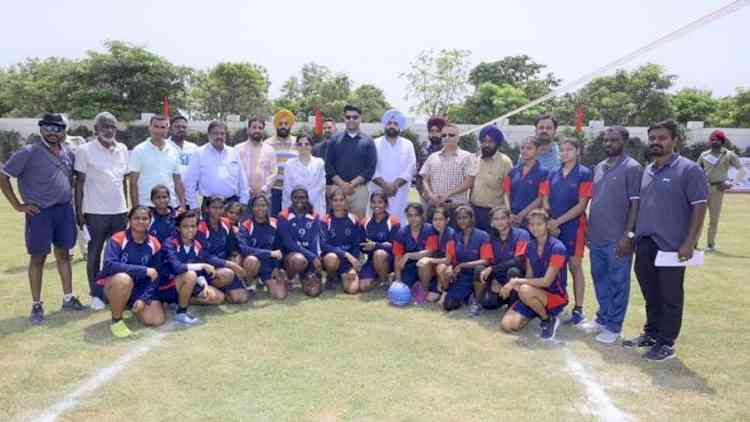 Ludhiana, August 28, 2021: Punjab Youth Development Board (PYDB) Chairman Sukhwinder Singh Bindra on Friday inaugurated a 5th Senior National Fistball State Level Championship at Millennium world School. 
Accompanied by vice Chairman Punjab Fistball Association Mandeep Singh Sahnewal, Chairman PFA Mr Raminder Singh, Harvinder Pappi, Director Millennium world School Jashan Chawla, Principal Gurpreet Kaur, Bindra said that Punjab government led by Chief Minister Capt Amarinder Singh is giving massive impetus to the sports environment in the state and restoring the pristine glory of Punjab in the arena of the sports. 
He said that state has been undertaken specialized efforts to uplift the level of sports in the state in the last four-years and sports infrastructure is being developed on the modern lines in the each district. 
The chief guest motivated everyone to actively participate in sports and lauded the efforts of the organizers. He also handed over sports kits to the players during the event. 
In the tournament, around 23 teams from all over the country participated in the matches. Matches were played between various states with utmost enthusiasm and team spirit. The closing ceremony will be held on Sunday (August 29) and the winning team will participate in International Fistball Championship to be held in the month of October.