Punjabi singer Jassi Khan honoured in Lyallpur Khalsa College
He talked about his forthcoming album Khoon Di Lakeer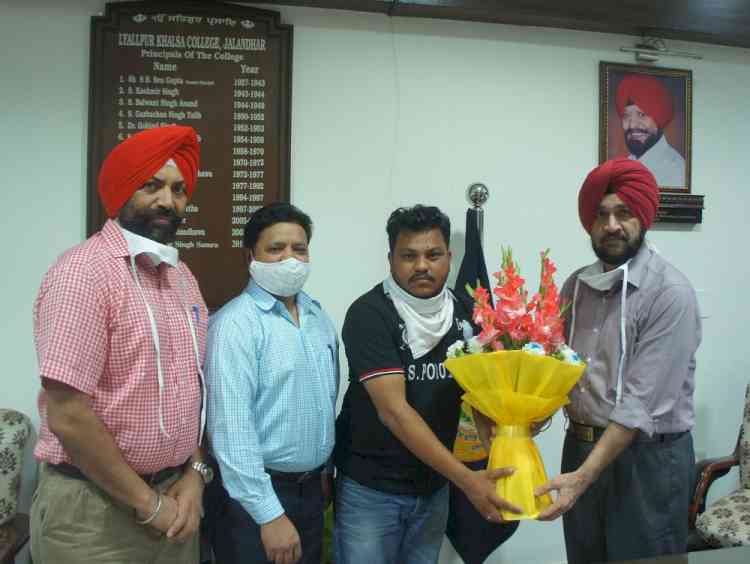 Jalandhar: Prominent Punjabi singer Jassi Khan was honoured today in Lyallpur Khalsa College Jalandhar. 

Speaking on the occasion the College Principal Dr Gurpinder Singh Samra said that it was the duty of educational Institutions to preserve the cultural heritage of the society and  Lyallpur Khalsa College was honesty performing this duty. He expressed his happiness over the thing that Jassi Khan's music and songs were in tune with Punjabi culture and values. 

Jassi Khan talked about his forthcoming album Khoon Di Lakeer and gave details about its songs. 

The occasion was witnessed by Dr. Tarsem Singh Dean Admission and Prof. Sukhdev Singh Head Music Department of the college.