Punjab Youth Development Board Chairman holds brainstorming session with young entrepreneurs at CICU Complex
Assures them of full support by Punjab Govt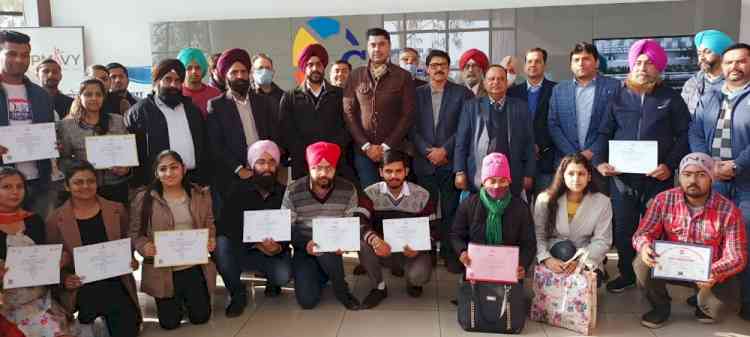 Ludhiana: Punjab Youth Development Board Chairman Mr Sukhwinder Singh Bindra today held a meeting with the young entrepreneurs of district Ludhiana at CICU Complex, Focal Point, here. He was also accompanied by PMIDB Chairman Mr Amarjit Singh Tikka, CICU President Mr Upkar Singh Ahuja, besides several others.
Mr Sukhwinder Singh Bindra stated that Ludhiana industry have always stood by the youth of the state as industrial houses such as Hero Ecotech, Avon Cycles, Kangaroo industries, Highway Industries, KJ Forgings etc are actively supporting the Punjab Youth Development Board regarding the "Youth of Punjab" campaign.
He stated that 2500 sports kits have been prepared by the board with the support of Ludhiana industries and these kits include kit for cricket, volleyball and football. He said that this sports kit can be used by 70-80 youth in each area because they include kits of team sports.
Appealing to the Youth of the state to stay away from drugs and show maximum participation in sports, as Punjab is a state that has produced several international and national level players. The industrialists assured Mr Bindra of full support when it comes to the development of Punjab youth.
On this occasion, Mr Sukhwinder Singh Bindra also distributed certificates to the students who have completed their respective courses from CICU Skill Development Centre. This function was organised by the CICU.