Punjab Women U-19 team beat Mizoram by 257 runs at RCA Cricket Academy, Jaipur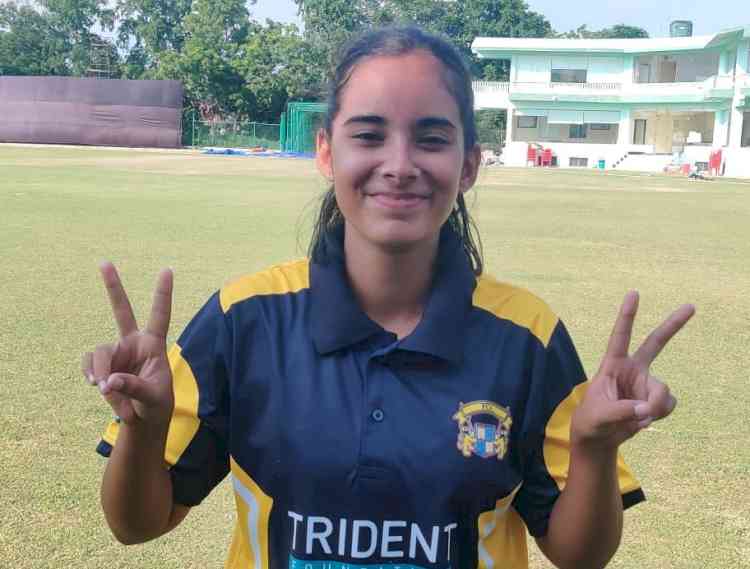 Aishmine Kaur (Not Out 120).
Inter-State Women U-19 Tournament
Mohali, September 28, 2021: Punjab State Women Under 19 Years Team played their first Inter State match against Mizoram at  RCA Academy, Jaipur today.  Punjab won the toss and elected to bat first.  Punjab scored a huge total of 309 runs for the loss of two wickets in 50 overs.  Aishmine Kaur not out 120 runs  off 142 balls with 16 boundaries, Krishma Rana 51 off 43 balls with 8 boundaries, Avneet Kaur 38 off 44 balls with six boundaries and Pragati Singh 69 off 54 balls with 6 boundaries and two sixes were the top scorers for Punjab.  For Mizoram Ruati 1 for 49 and Hriati 1 for 49 were the main wicket takers.  
Replying, Mizoram were all out at 52 in 40.3 overs.  Siami 12, Hirati 10 were only the two scorers who entered the double figures for Mizoram.  For Punjab Akshita Bharat 2 for 13, Muskan Sogi 1 for 3, Amarjot Kaur 1 for 16, Mannat Kashyap 3 for 5 and Priyanka Mutreja 3 for 7 were the main wicket takers.  
Punjab won by 257 runs and garnered 4 points while Mizoram got zero. 
Punjab will play their second match tomorrow against Karnataka at Sawai Maan Singh Stadium, Jaipur.