Punjab U-25 makes it to finals in BCCI Men's U-25 State A Trophy (2021-2022)
Beat Karnataka U-25 by 50 Runs in Semi-Finals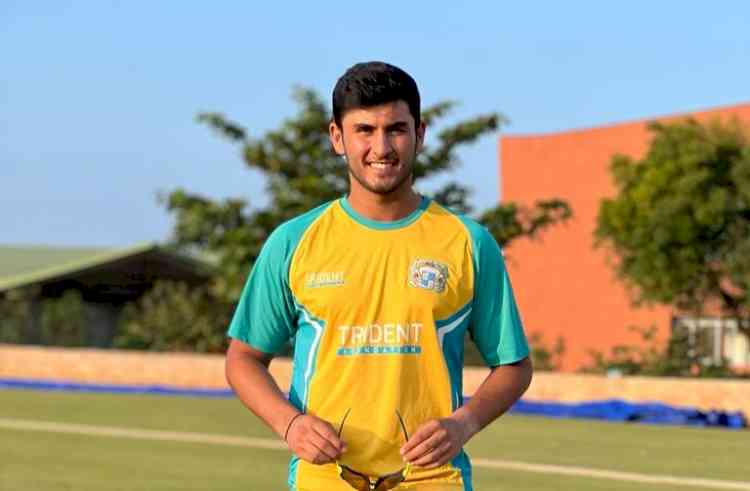 Nehal Wadhera.


Mohali, December 8, 2021: Punjab U-25 Mens team made it to the finals of the BCCI Mens U-25 State A Trophy after beating Karnataka U 25 by 50 runs. PCA openers Vishwa Pratap Singh and Nehal Wadhera laid the foundation of this win with a first wicket partnership of 214 runs . PCA U 25 will now be taking on Gujarat U 25 for the title.
Punjab Vs Karnataka match was played at Alur Cricket Stadium, Bangalore. Karnataka won the toss and decided to field.  Punjab batted first and played a massive inning of 317 runs losing their  8 wickets in 50 overs. Vishwa Pratap Singh scored 120 runs off 128 balls  with ten boundaries and five sixes and Nehal Wadhera scored 106 runs off 94 balls with eleven boundaries and two sixes were the main run-getters for Punjab. For Karnataka Nishchit N Rao claimed 2 /58 and Shubhang Hegde 2 / 72 wickets.
Replying team Karnataka was bundled out for a total of 267 runs in 47.1 overs. Shubhang Hegde scored 50 runs off 46 balls with help of six boundaries and Aneesh K V scored 43 runs  off 64 balls  with help of four boundaries, both were the main run-getters for Karnataka. For Punjab Naman Dhir  claimed 3 / 56, Abhinav Sharma 2 / 64 and Paras Jaidka 2 / 61 were the most successful wicket-takers. Punjab Won by 50 Runs and Qualified for Finals.
Final Match Gujarat v Punjab will be played on 10 December 2021, 09:00 am at  M.Chinnaswamy Stadium, Bangalore.