Punjab StarLive getting Punjab's first-ever live Podcast 
Podcast will have one artist and five industry experts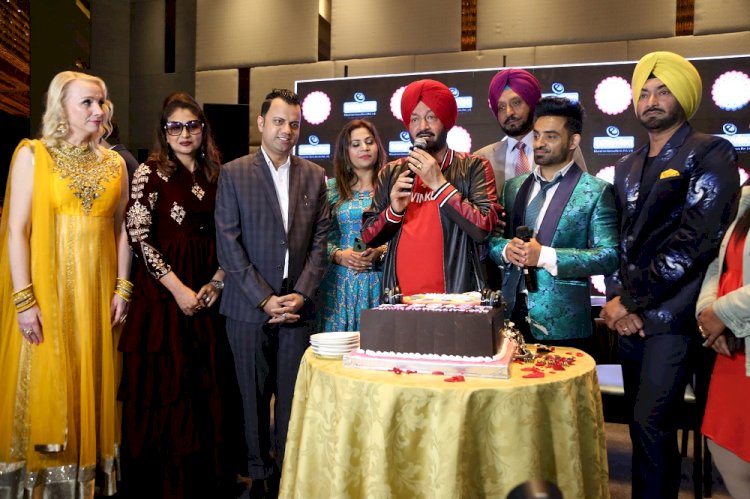 Chandigarh: Engaging the artists from the industry with their viewers is always through a creative and unique idea which Punjabi StarLive No.1 Artist Booking Company excels in. Various platforms have come up for better engagement of the masses and the artists. Some artists have also launched their own applications and platforms to stay in touch with their fans
But now, Punjab StarLive, which is one of the biggest event management companies in Punjab, is getting Punjab's first-ever live Podcast. With the emphasis on audio and the spoken word, podcasting shares roots with traditional radio programming, but with a different distribution model, involving computer networks and stored files.
Punjab Star Live is getting Punjab its first-ever podcast which will cater to the Punjabi media industry and this is the best chance for them to partner with anyone who is interested in it as sponsors. 
The podcast will have one artist and five industry experts who will talk with the artists about his/her journey so far, his/her projects and various other subjects in a casual humor talk. The owners of Punjabi StarLive are Garry who work with Harry from USA on global foot print of media and entertainment industry. 
Garry, Director of Punjabi StarLive said, "We are very excited about the engagement and the Podcast Live Sessions. Other entertainment industries already had this platform to engage with the artists on one to one interview basis. Getting this to Punjab for the first time, we feel very obliged. We are sure to get a positive response from everybody who will be involved with us on this journey we love punjab, punjabi and our rich culture."
Popular anchor and actor Gurjit Singh said, "I am extremely excited and am looking forward to the sessions. Interviewing the artists as a single anchor is completely different but this is a completely new idea that really made me enthusiastic. Interviewing one artist with five more people at the same time is in itself a very thrilling and exciting experience. Everyone has their own thought process and this is the first time it'll happen in Punjab. I am more than eager."
Working out with YouTube Live Streaming, Radio Live Digital Telecasts, Spotify and Cast work, the team at Punjab StarLive will build the digital disruptive marketing model throughout Punjabi Media Industry for music and films promotions under one roof throughout. Podcast work in a Disruptive model we have our first shoot schedules on 12th and launch on 6th March
 Initially we have 10 episodes series and will go longer based upon audience feedback!
We are also proud to have our Sponsors Easy Visa Consultants owner Mr Shivang Sharma. Having multiyear experience in immigration and resettlement business they are pioneer in their field.
Also we would like to welcome our Chief Guest for today Mr. OP Singh IPS well decorated officer from Haryana, who is on Special Duty for CM Haryana, who is also secretary of sports department or Haryana.
Also we are very proud to have our Studio sponsor Mr. Ajay who has been kind enough to let use their space and studio setup for this real dhamaka of Punjabi Podcast!