Punjab Pradesh Beopar Mandal writes to Punjab CM raising certain demands
Says trade and industry of Punjab particularly MSME sector facing tough time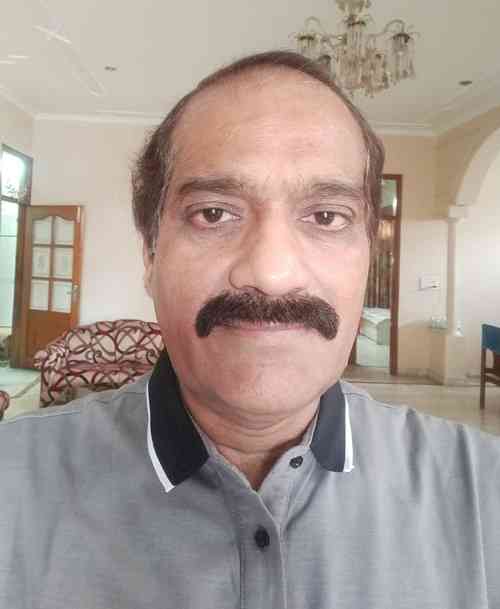 Mohinder Aggarwal, state secretary, Punjab Pradesh Beopar Mandal.
Ludhiana: Punjab Pradesh Beopar Mandal has written to Punjab Chief Minister Capt Amarinder Singh highlighting the plight of trade and industry due to the ongoing lockdown/curfew in view of Covid-19 pandemic in the state. It has also raised certain demands of trade and industry. 
The representation has been sent under the signatures of Punjab Pradesh Beopar Mandal president Piara Lal Seth, general secretaries Sunil Mehra and Sameer Jain, and treasurer SK Wadhwa. They expressed confidence that the chief minister will consider their submissions for redressal to MSME sector which has always stood with the country and Punjab in any emergency.
Giving this information here today, the mandal's state secretary Mohinder Aggarwal told that the representation while lauding the efforts being made by the Punjab chief minister stated that "We would like to appreciate your efforts to fight Covid 19 pandemic in Punjab and your letter to Prime Minister Narendra Modi regarding reconsideration on orders of full wages to workers by MSME."
The mandal leaders brought to the notice of the chief minister that "trade and industry of Punjab particularly MSME sector is facing tough time. Due to lockdown, the most effected presently is the middle class, white collar persons, shopkeepers, factory owners, service sector coming under MSME which contributes to 55% of Punjab's GDP. Workers and daily wagers are regularly getting ration items, cooked food through various NGO'S, trade organisations, and local administration but the backbone of Punjab's GDP, the middle class is most effected and needs urgent financial relief."
Aggarwal said the Punjab chief minister, through this representation, has been requested to grant relief for the middle class by giving compensation in deposit of SGST by 50% for next six months and one month grant of expenses as per last six months average to be given in form of direct or indirect relief to compensate loss during lockdown.
Further, the mandal has demanded that online permission should be given to industry and commercial offices to operate in lockdown under self-declaration under rules and regulations advised by government. Residential, commercial and SP industrial consumers fixed power tariff should also be exempted like MS & LS consumers; professional tax should be exempted in Punjab.
Aggarwal said the mandal's state leader have also urged upon the Punjab chief minister to ensure issuance of pending VAT and GST refunds to facilitate cash flow of MSMEs; Rs.50 crores sanctioned to acquired land for Patti-Makhu rail link should be processed and land should be handed to railways for commencement of project which will help in overall development of Majha and Malwa sector of Punjab.
Also, the mandal has demanded that Industry and Trade Board should be constituted immediately in Punjab for redressal of problems faced by MSME sector and one time deemed assessment of VAT cases prior to GST should be done as soon as possible.
Further, the mandal urged upon the Punjab chief minister to continue power subsidy to small farmers having agricultural land up to 10 acres. However, the farmers having agricultural lands above ten acres should be given power supply at a fix rate of Rs.5 per unit inclusive all taxes and octroi, to ensure strengthening of economy of the state, concluded Aggarwal.