PUNJAB POLICE NABS KILLER OF HINDU LEADER VIPAN SHARMA
Author(s): City Air NewsAchieves another success against war on gangsters Most wanted Saraj Singh confesses too many heinous crimes, including drug trade for 2 jailed convicts Jalandhar March 6, 2018: The Punjab Police operation against...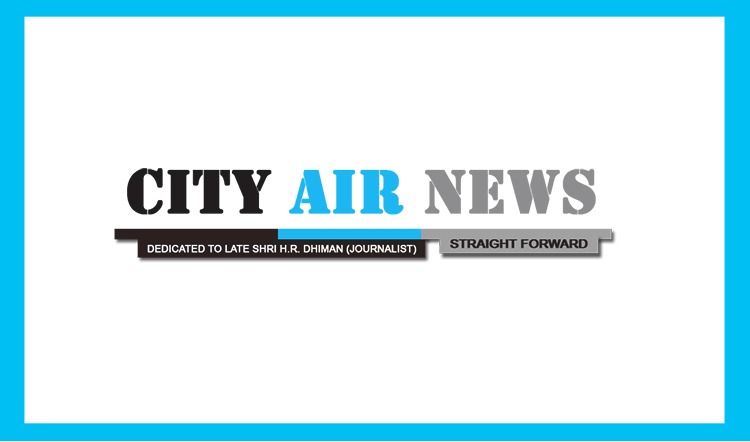 Achieves another success against war on gangsters Most wanted Saraj Singh confesses too many heinous crimes, including drug trade for 2 jailed convicts
Jalandhar March 6, 2018: The Punjab Police operation against gangsters got another major boost on Tuesday with the arrest of the dreaded criminal Saraj Singh Sandhu, wanted in the high-profile daylight killing of Hindu outfit leader Vipan Sharma, along with multiple heinous crime cases of murder, extortion, drug trade, robbery and bank dacoity.
The breakthrough arrest, as part of the campaign launched by the state police on the directives of Chief Minister Captain Amarinder Singh to wipe out the gang culture from the state, took place near Bidhipur Railway crossing, close to Jalandhar-Amritsar road (NH-1) around 6.15 am today.
Acting on specific inputs, a joint team of Organized Crime Control Unit (OCCU) of Punjab Police and Jalandhar (Rural) Police launched the operation under the guidance of DGP Suresh Arora and DGP Intelligence Dinkar Gupta. The operation was headed by AIG OCCU Jalandhar, Harkawal Preet Singh Khakh.
Giving details of the arrest, AIG Khak told media persons that two highly sophisticated pistols, along with a huge catch of ammunition, were seized from the `A' category hardcore gangster, who carried a reward of Rs 5 lakh on his head. This is the first time Saraj has been arrested despite his long and active involvement in crime.
During preliminary investigation, Saraj has confessed to his involvement in various crimes, the most prominent being the daylight killing of Hindu Sangharsh Sena leader Vipal Sharma in Bharat Nagar locality of Amritsar on October 30 last year, said the AIG, adding that more cases were expected to be solved with further investigations.
The AIG recalled that on September 1 last year, Saraj, along with his associates, attacked a police party and freed a notorious criminal Shubham Singh when the latter was about to be produced in Amritsar court.
As soon as the bus, in which Shubham was being taken to the court, reached Rayya, five to six suspects entered the bus and started a scuffle with the police party. During the incident, the gangsters also fired at ASI Sukhjinder Singh and injured him. The suspects managed to flee with gangster Shubham.
Shubam's father Baljinder Singh alias Kalu, a suspended police constable, had been killed some time ago and Shubam suspected that Vipan had helped his father's assassin Simranjit Singh. Shubham therefore conspired with Saraj Singh @mintu to kill Vipan.
Saraj even took the responsibility of this murder in a Facebook post, which read:
"#SSA_ Mere sare veera nu mai ehh dsna c 30-10 nu jehra Amritsar batala road te #Vipan_Sharma da #Murder hoya c ohh mai kita ohh ess bande nu osdi kiti galti di szza mili aa Asi ajj tak kde kise da burra nhi kita te sade te sade yarra nal madda krn vale nu bardash nhi kita..Jehra piche jhe police vale da katal hoya c oss da katal ehne hi krvaya c te ohh sade jigri yaar de #Father_Saab c j kise nu nhi jkeen ta #police Enquiry krk pta kr lain essde relation niklnge te ess bnde ne hi i te hathyar dvaye c….Te ess nu kise hor #Dharam ja hor nal na joddya jave ehh sadi apsi ranjsh c…..hor jo kuj v media ch chl reha sbb glt aa baki sade bare galt bol rhe ne ohh jra soch vichar k phn tap krne sanu v aounde ne jra dyan nal.."
Saraj has also confessed to being involved in drug trade with his two best friends Jaggu Bhagwan Purian" and Bobby Malhotra, who are at present lodged in Hoshiarpur and Amritsar jails respectively. The AIG said the police was planning to seek production warrants of both these jail inmates for further investigation.
Further investigations are on and many more cases are likely to be traced with his arrest. It may be mentioned here that Saraj has been arrested for the first time despite being active criminally for a long time
Details of some of major cases in which Saraj was found to be involved include:
1. FIR NO 325 DT 30-10-17 PS A-DIV AMRITSAR U/S 302,34IPC, 25 ARMS ACT.
Saraj along with his associates murdered Hindu Sangharsh Sena leader Vipan
Sharma in Amritsar.
2. FIR NO 54 DT 02-04-2017 PS CIVIL LINE, BATALA U/S 302,148,149 IPC25/27/54/59
Saraj along with his five associates fired and murdered Sukhwinder Singh @ Lala who was associate of Rana Kandowalia. Jaggu Bhagwanpuriya was rival of Rana Kandowalia and asked them to kill his associate Lala.
3. FIR NO 110 DT 30-04-2016 PS SULTANWIND AMRITSAR U/S302, 364, 201IPC 25/54/59 ARMS ACT
One Karanbir singh @nanu s/o Jarnail singh r/o h no 5, Guru Nanak colony, kot
mangal singh Tarn-taran road, Amritsar was kidnapped and murdered alongwith Raghu, ashu, [email protected] kanvadda, bobby malhotra. Nanu was associate of [email protected] who was rival to Bobby malhotra, so they killed him. His dead body was found near harike.
4. FIR NO 98 DT 21-09-2016 PS BULLOWAL, HOSHIARPUR,U/S395 IPC
Saraj was instrumental in looting Punjab National Bank Bullowal Hoshiarpur of more than Rs 12 lacs at gunpoint.
5. FIR NO 09 DT 09-06-2016 PS SULTANWIND, AMRITSAR U/S 307, 148, 149 IPC
A reporter of "Ajj Di Awaz", namely Shamsher Singh s/o Manohar Singh r/o Guru Nanak Pura Amritsar, was attacked by Ranjit singh @ Kaka along with Saraj Singh @ Mintu and Raghuraj Singh @ Raghu, for publishing news against them.
6. FIR NO 113 DT 04-05-2016 PS SULTANWIND AMRITSAR U/S 307, 148, 149IPC 24/25 ARMS ACT.
In this case Bobby Malhotra and Saraj, along with their associates, fired on Rahul @ Hariya of his rival gang with intention to kill him. Rahul @ Hariya and Bobby Malhotra belong to the same locality and there is family rivalry between them.
7. FIR NO 181 DT 1PS BEAS, AMRITSAR(R) U/S 307, 224, 225, 353, 186, 148, 149IPC,25ARMS ACT
Saraj along with his associates attacked a police party and freed notorious criminal Shubham Singh when he was about to be produced in Amritsar court.