Punjab News- 16th NIC Meeting: Majithia demands closure of sufferings of victims of 84' Sikh massacre by punishing guilty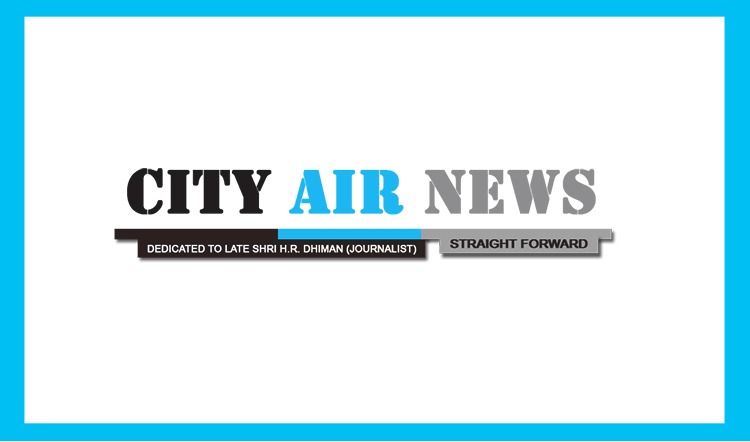 New Delhi, September 23, 2013: Punjab today urged the National Integration Council (NIC) to address the failure of the system to punish those guilty of the 1984 massacre of innocent Sikhs, asserting the greatest confidence building measure is to ensure justice in the aftermath of communal violence.
Representing Punjab in 16th NIC meeting held here under the chairmanship of Prime Minister Dr. Manmohan Singh, the Punjab Information & Public Relations Minister Bikram Singh Majithia today pointed out that the failure to punish those guilty of the 1984 massacre of Sikhs in the national capital and rewarding killers with high offices was not the best way to promote peace, harmony and national integration. He said that the failure of the system to deliver justice even after 30 long years has caused deep resentment and led to a dangerous alienation. He said that such issues needed to be addressed with utmost seriousness by the National Integration Council which by its very definition was the perfect forum to bring about the emotional integration of our people by assuaging their hurt sentiments. Underlining the need to create an atmosphere in which people have faith in the sincerity, sensitivity and impartiality of the political leaders, Majithia emphasised the need of sagacious leadership and an effective police force. Besides this, the political leadership also has to rise above narrow vote bank politics and to be representative of all communities and guard against alignment with sectarian forces, he added.
Majithia also highlighted the aspect that Punjab has the proud to be one of the few states, where no communal or caste riots have taken place after the post partition trauma of 1947. He said that in the last two years hundreds of people have been killed in communal clashes and thousands injured in almost 20 States, no incident of communal violence had been recorded in Punjab.
Stressing that this atmosphere of peace and communal harmony had not come the State's way by sheer chance, the senior Minister who was representing Chief Minister Parkash Singh Badal on the occasion, said that only 10 days back the Punjab Police had unearthed a cross border plot to target prominent Hindu leaders of the state. "This speaks for the constant vigil being kept by us to ensure communal harmony is maintained at all costs."
The Minister said that sincerity, sensitivity and impartiality of political leaders went a long way in building public morale and confidence. He said Punjab was a blessed State in having in Chief Minister Sardar Parkash Singh Badal, who was committed that if Punjab was to go forward all sections of society has to be taken along. "Badal Sahab's Sangat Darshan programmes themselves are his way of staying connected with the hearts and minds of Punjabis".
Presenting the NCRB statistics, Majithia said that Punjab accounts for only 1.33 per cent of the total incidents of crime against women reported in the country. Reiterating the SAD-BJP government's top priority of safety and security of women, Mr. Majithia informed that 181 police help line with dedicated desks for Women operated 24 x 7 by skilled and sympathetic women counsellors, formation of Sexual Assault Response Teams (SART) in each district, increased representation of women in the Punjab Police with ongoing recruitment process for 500 women Sub Inspectors , recruitment of 3224 women constables recruited in the last four years, setting up of 20 fast track courts have been set up in the State to ensure quick trial of crimes against women, were the initiatives of our government.
He also pointed out that Punjab has the highest percentage (32 % ) of scheduled caste population the government guided by the principle of a welfare State and the firm resolve of Sardar Parkash Singh Badal provides a number of social welfare measures including "Atta Daal", old age pensions and "shagun" to the under privileged sections of society. Besides this, the establishment of 17 special courts to hold trials registered under the SC/ST (POA) Act, 1989 and establishment of a SC and Weaker Section Cell in the office of the ADGP Crime were other initiatives of Punjab government. He also informed that in case of the incidents and rate of crime committed against SCs during 2012 as National Crimes Record Bureau, Punjab accounts for only 0.21 per cent reported incidents in the country.
The Public Relations Minister also said that the social media has a tremendous capacity to play a positive role , the government must encourage the citizens, specially the youth to use the social media for promoting national integration and tackling hate propaganda.
Recalling the unparalleled sacrifice of Shaheed-e-Azam Sardar Bhagat Singh and number of other great freedom fighter from Punjab, Majithia said that why do we find no Indians in India? We only find Hindus or Muslims, Sikhs or Christians, Brahmins or Dalits, upper castes or lower castes?
Majithia said that he was quite hopeful that just like the rape and murder of a young woman in Delhi enthused the nation to rise, change the law and ensure better security for women, the Muzzafarnagar incident would become a catalyst for communal harmony, peace and all round development of the country in future.