Punjab Hoopers (U-21 Men) win gold at Kheo India 2020 
Punjab Basketball Association President congratulated team, coaches and managers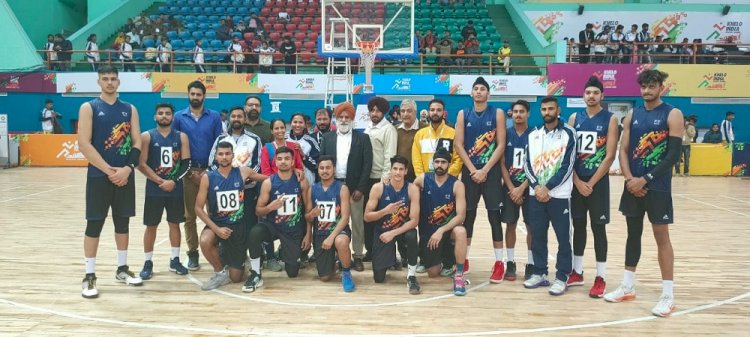 Ludhiana: Punjab U-21 Boys showed their superior might in the basketball by defeating in finals beating Tamil Nadu by a convincing margin Punjab 79-TN 52.

Punjab Basketball Association, President RS Gill has congratulated the team, coaches and managers. Teja Singh Dhaliwal, Honorary Secretary, Punjab Basketball Association said that complete cohesion was witnessed in the team which always is a key for having  winning edge. 
M S Bhullar, VP of PBA too congratulated the team and he has all the praises for Gurvinder, Amaan Mandeep, Gurbaj and Principal who all played exceptionally well .Punjab Basketball Association awaits eagerly the arrival of team which will be welcome with drum beat –A Punjabi  Celebration style . Earlier, Punjab Under-  21 girls also ramped home bronze title in the finals played there. Suman Sharma and Prabhjot Kaur both International Basketball players from Punjab also congratulated both the teams.
JP Singh, VP, PBA, Vijay Chopra, Sukhbir Dhaliwal and Brij Goyal too have sent congratulatory messages.