Punjab Government must spell out number of ventilators "in-use" in hospitals, demands Kalia 
Also demands number of ventilators "not in-use" lying in store unpacked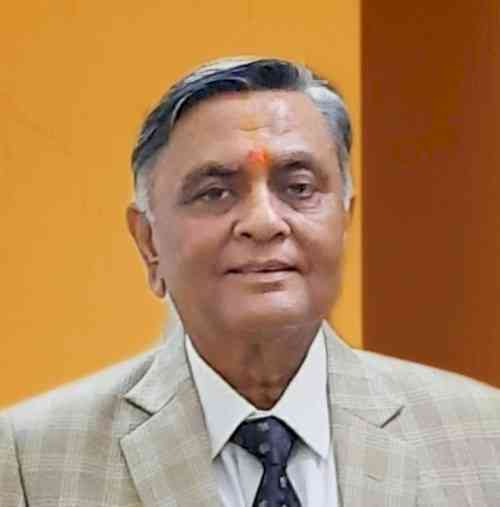 Punjab BJP leader Manoranjan Kalia.
Jalandhar: Commenting upon the decision of the Punjab Government to distribute the Ventilators, purchased by Punjab Government last year, to private hospitals due to paucity of manpower especially anaesthetist to use these Ventilators, Manoranjan Kalia Former Health and Family Welfare Minister Punjab said that whether the private hospitals to which the said ventilators have been given by Punjab Government will charge the rent of ventilators from the patients? Will the Punjab Government take these ventilators back from the private hospitals, when the Covid period is over? 
In a statement issued here today, Kalia demanded that Captain Government must ensure that the Covid patients should be allowed to have the facility of the said ventilators free of cost. 
Kalia demanded that Punjab Government must spell out the number of ventilators "in-use" in the hospitals, and "not in-use" lying in the store unpacked. Also, how many ventilators have been sent by centre Government and purchased by Punjab Government and remained unused.  When the 290 ventilators remained unused sent by Modi Government, why the 809 ventilators were purchased by the Punjab Government and wasted unnecessarily the public exchequer? or if the 809 ventilators already stands purchased by Punjab Government, why did the Punjab Government not refuse to accept the 290 ventilators sent by Modi Government so that it could be utilized in the needy   state, because in both the situations, the medical manpower to operate the ventilators is not available.