Punjab government committed to women empowerment: Dewan
Digital empowerment workshop organized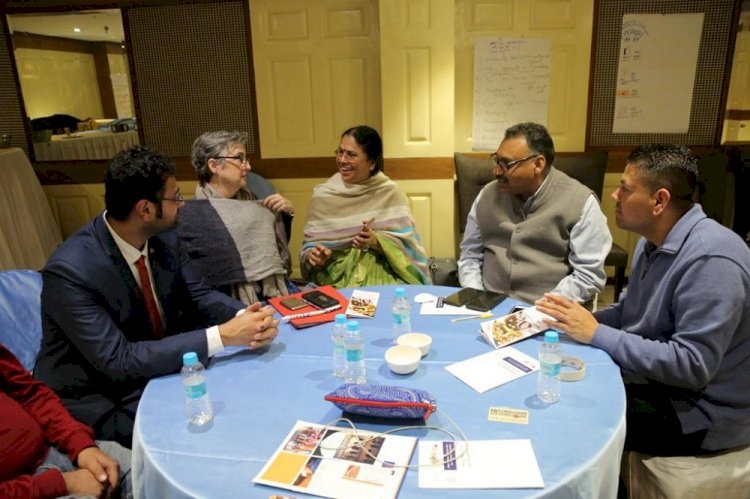 Ludhiana: Digital Empowerment Workshop was organized in a private hotel to make women aware of digitization for the purpose of women empowerment. 
Pawan Dewan, chairman of the Punjab Large Industrial Development Board, was the chief guest of the event, organized jointly by the Swaniti Initiative and the US Embassy.
Speaking on the occasion Dewan said that a lot of steps have been taken by the Punjab government for the purpose of women empowerment, including increasing the reservation quota of women in local bodies elections, steps taken for women safety, etc. 
He said that digital platforms like Paytm, Amazon, Flipkart are proving very important for the purpose of digitization. He said, many more schemes are already going on for further empowerment of women by the Punjab.  He also praised the efforts being made by the institution.
Uma Bhattacharya of Swaniti Initiative said that this program is being run with the aim of women empowerment, under which training is being given to the groups for training women in the villages, so that they can further inform the women in terms of digitization. So that we can take maximum advantage of the new phase.  He said that before this workshop has been organized in Lucknow too and this effort is going on continuously, which is getting US Embassy support.
It is worth mentioning that under this two-day workshop, training is being given to institutions for training women craftsmen in different parts of the state, so that women can be empowered financially.  This campaign is being carried out in North India and they are being made aware of digitization. During this time, Phulkari and other items prepared by the groups were displayed.
On the occasion, US Embassy Public Diplomacy Officer Catherine Fischer, North India Office, Cultural Affairs Specialist Robin Bansal, Amarpreet Aulakh, Rohit pahwa and Azad Sharma were also present.