Punjab Government committed to promote sports among youth of state: Chairman Sukhwinder Singh Bindra
Attended the special event as the chief guest in association with Club 21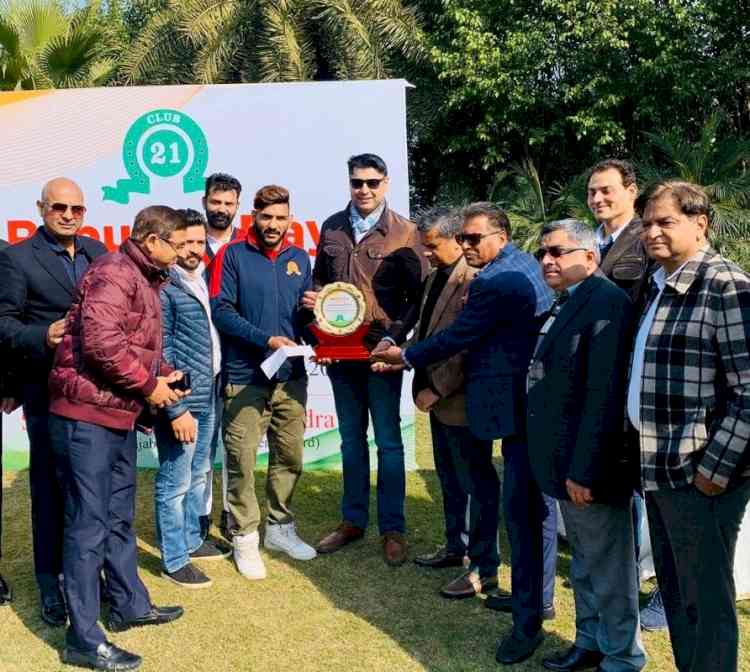 Ludhiana: Chairperson Punjab Youth Development Board Mr Sukhwinder Singh Bindra (Government of Punjab) attended the special Event as the Chief Guest in Association with Club 21.
A Special Event was held at South City, Ludhiana.
Chief Guest Mr. Sukhwinder Singh Bindra Chairman, Punjab youth development board honoured Gold Medalist Mr. Sandeep Singh Mann who won the title of Senior National Wrestling Championship Freestyle-2021 for bringing repute to Punjab.
On this occasion Chairman Mr Sukhwinder Singh Bindra said that Punjab Government has always stood shoulder to shoulder with the Youth of the State and also distributing Sports Kits to the Youth for their advancement in Sports and staying away from drugs with this special efforts are being made for the Youth of the State to make Punjab's name in golden in the field of sports at national and international level in future.
He said Let us remember & honor the sacrifices our valiant freedom fighters, our farmers & pledge to stay committed in the prosperity of our nation.
Citing the example of Gold Medal winner Mr. Sandeep Singh Mann, Mr Sukhwinder Singh Bindra directed this event to the tireless and hardworking Youth of the state who would make Punjab famous with their hard work and said that Youth are the future of the Country. As the Chairman of Punjab Youth Development Board, Mr. Bindra promised that if any sportsperson encounters any hurdle in sports then he is ready to help him in any way he can. He also appealed to the Youth of the state to always cultivate their personality and make their mark in sports, good social work and make the name of their state and the country bright.
Punjab Youth Development Board (Government of Punjab) is Committed to Promote Sports among the Youth of State.
On this occasion gold medal winner Mr. Sandeep Singh Mann, Club 21 President Mr. Rajiv Garg, Mr. Praveen Agarwal (Club Secretary), Mr. Agyapal Singh (Vice President), Mr. Ayush Bhalla, Mr. Kamaldeep Chhabra, Mr. Jas Sandhu and Sh. Nitin Tandon were also present.