Punjab dispatches 50,000 meters of wheat and rice to other states through 20 special trains
Ashu says door to door delivery of vegetables, fruits and other articles in Punjab already started in a streamlined fashion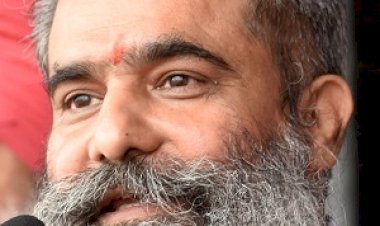 Bharat Bhushan Ashu, Food Civil Supplies and Consumer Affairs Minister, Punjab. (File photo)
Chandigarh: To ensure uninterrupted supply of food articles to citizens of country during the Covid lockdown Punjab has dispatched 50,000 Metric Tonnes (MTs) of wheat and rice to different states through 20 special trains.
This was disclosed here today by the Food Civil Supplies and Consumer Affairs Minister Bharat Bhushan Ashu. All the labour involved in loading rice and wheat were provided masks and their hands were also sanitized, Ashu said adding it was also ensured that they maintain due distance keeping in view the health concerns.
A limited staff has been engaged by Punjab Government and FCI to compete this task in a time bound manner, he added. 
The Minister also said that General Manager FCI Shri. Amardeep Singh Thind and Director Food Supplies Anindita Mitra are regularly monitoring this task.
 
The Food Department is also working 24x7 to ensure supply of essential commodities to its people and on the directions of the Chief Minsitser Captain Amarinder Singh elaborate arrangements had been ensured and supply of these articles had already commenced in a hassle-free and streamlined manner, he added.