Punjab Basketball Association saddened at demise of Olympian Balbir Singh
District Basketball Association office-bearers too mourn demise of Olympian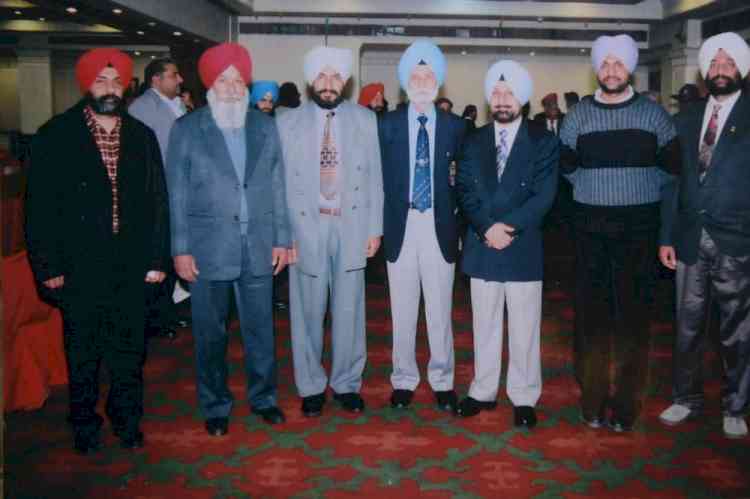 Old Memories-Balbir Singh Olympian during an event at Ludhiana in the year 2004.
Ludhiana: Punjab Basketball Association's office-bearers, R S Gill DGP Retd (President),Teja Singh Dhaliwal(Org Sec),M S BhullarDCP(VP-PBA),Y S Hayer, IPS(VP-PBA) and its entire executive  deeply mourn the demise of Olympian Balbir Singh (Sr).
"I deeply condole Balbir Singh Sr -Hockey Olympian's demise. As a player, as a captain, as a coach, as a manager, as an administrator and as a world record holder, no Indian has matched him. Gentle, soft spoken, honest capable and God fearing he became the true modern Arjuna", said, R S Gill(President PBA).
"Olympian who left this mortal world leaving indelible foot prints in the arena of Olympic Hockey and sports. I vividly remember his visit to Ludhiana Basketball Stadium to preside over national championships in 2004. Players must inculcate the discipline and dedication like of this towering Olympian from Punjab. He was also a great humanist", said Teja Singh Dhaliwal(Org Sec PBA) .
Meanwhile, District Basketball Association president J P Singh, secretary Sukhbir Dhaliwal and treasurer Brij Goyal too mourn the demise of Olympian. 
Adieu to The Hockey Legend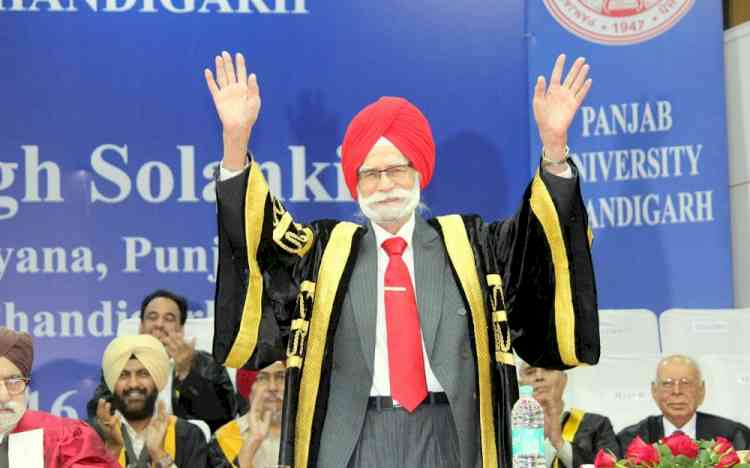 Chandigarh: Prof Raj Kumar,Vice Chancellor, Panjab University, Chandigarh while expressing his grief on the demise of Padma Shri  S.Balbir Singh Sr,said that the country has lost the most celebrated legend of  Indian Hockey, who was regarded as one of the greatest sports persons to have represented India.
The University conferred him with the 1st Khel Ratna Award during its 65th Convocation in 2016.One of the greatest Indian hockey players, Balbir Singh Senior's journey from an obscure village to fame is nothing but a saga of passion, determination and hard work
 As a hockey player he raised the bar of excellence in the game . He was part of Indian Hockey Team in three Olympic Games of 1948 London , 1952 Helsinki and 1956 Melbourne , and won Gold Medals for India . He has inspired generations for  taking up Hockey as sports.