Punjab & Sind Bank, with help of RSETI manufacturing face masks
These masks are also being manufactured with the RSETIs in other districts such as Moga and Faridkot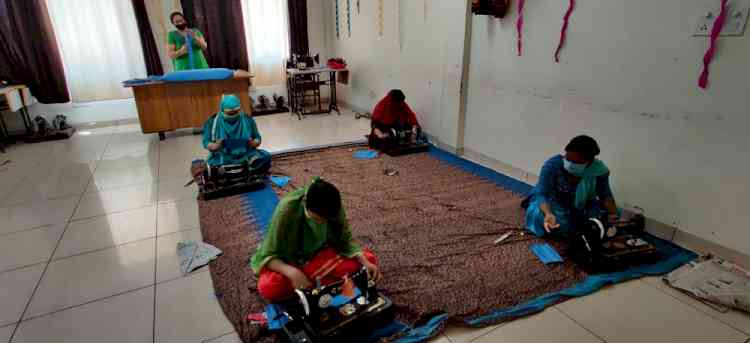 Ludhiana: In view of Novel Coronavirus (COVID 19) pandemic, the Punjab & Sind Bank took a special initiative with the help of Rural Self Employment Training Institute (RSETI) Ludhiana by utilising the services of its locally trained participants in the manufacturing of cloth-based face masks for protection from COVID 19.
Lead Bank Manager Ludhiana Mr Anil Kumar informed that the Punjab & Sind Bank is making sincere effort to check the spread of this disease. Due to shortage of high quality face masks in some parts of the district, efforts are being made to encourage handmade cloth based masks in Ludhiana so that maximum number of persons can save themselves by wearing them.
He informed that these masks would be handed over to the District Administration for distribution and also to the bank staff working in different branches. He said that as per the requirement of the District Administration, the participants at RSETI can manufacture ample amount of cloth-based face masks.
He informed that these masks are also being manufactured with the RSETIs in other districts such as Moga and Faridkot.