Public must follow government directives to defeat corona: Manish Tewari
Protect yourself and community by staying at homes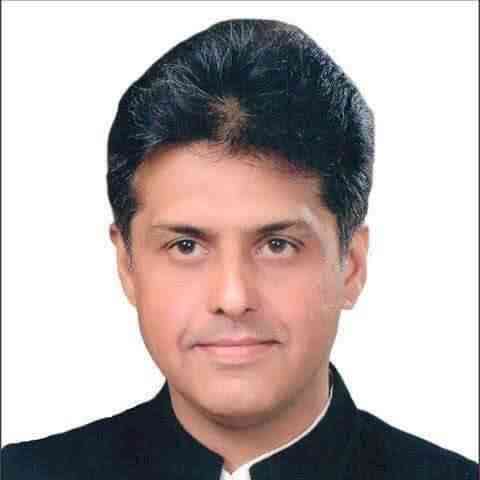 Manish Tewari, an MP from Lok Sabha constituency Sri Anandpur Sahib.
Rupnagar: Manish Tewari, an MP from Lok Sabha constituency Sri Anandpur Sahib, has appealed to the people to follow the government's instructions to defeat the horrific epidemic of Corona. He said that only by staying in our homes, we can protect ourselves and society.
Tewari said that the government is constantly trying to control the disease. In this way, we can support the government by keeping ourselves disciplined and staying in our homes. He stressed that this disease is a dangerous one. It is not only affecting India, but the world at whole. Moreover, no cure had been found against this disease. Lockdown was the best way to prevent the spread of the disease, which was effectively implemented by the Punjab Government led by Chief Minister Capt Amarinder Singh in a curious way so that the lives of the people of Punjab could be saved.
Under this chain, where necessary supplies are being transported to the people by the government. There, despite the challenge of Corona, wheat procurement is being upheld and the interests of the farmers are being kept in full view. He said that till the vaccine of this disease is ready, we should follow the instructions given by the government in order to break the chain of the disease, to prevent it from progressing.
Tewari instructed everyone to not get out of your house without meaning, wash your hands with sanitizer or soap, cover your mouth and nose with a mask. Life is a precious gem, the more you maintain it, the healthier it will be. In this way, he has asked private hospitals and clinics to reopen their OPDs, about which the Chief Minister has already issued strict instructions.