PU VC visits UICET Laboratories
To oversee the ongoing research activities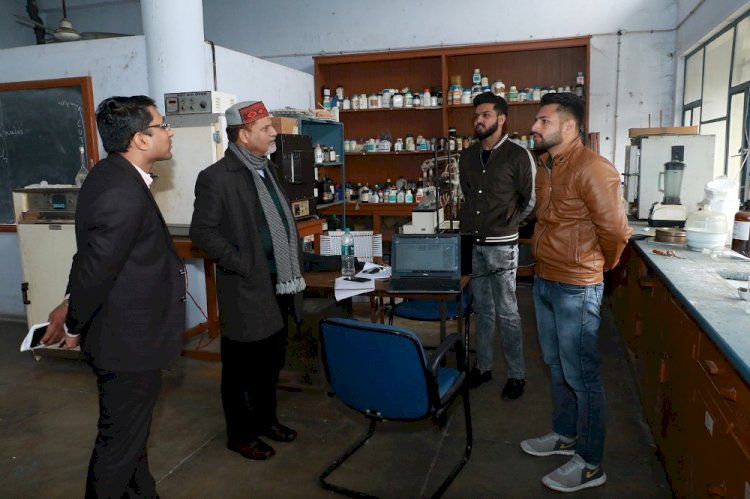 Chandigarh: Prof. Raj Kumar, Vice Chancellor, Panjab University, Chandigarh today visited different laboratories at University Institute of Chemical Engineering and Technology including Mass Transfer Research Laboratory, Food Technology Laboratory and Unit Operation Laboratory to oversee the on-going research activities in these laboratories. 
During his visit, the Vice Chancellor interacted with the research scholars and showed his keen interest in their research projects. He assured them all possible help for the promotion of quality research on the University campus and stated that there will be no dearth of resources and money for the same.  
Later, in his classroom interaction, PU VC motivated the students of B.E. Chemical to generate new ideas and to engage in innovative research activities. He shared with the students about the upcoming Incubation Centre at the Panjab University Campus. He also inspired the students to join the 'Earn while you Learn' scheme. He encouraged the students to maintain cleanliness in the surroundings.
Vice Chancellor was accompanied by DSW Prof, Prof Harish Kumar, Prof. V. R. Sihna. Prof. Ashwani Kaul among others.