PU VC interacts with research scholars
He addressed a number of issues and challenges arising due to pandemic covid-19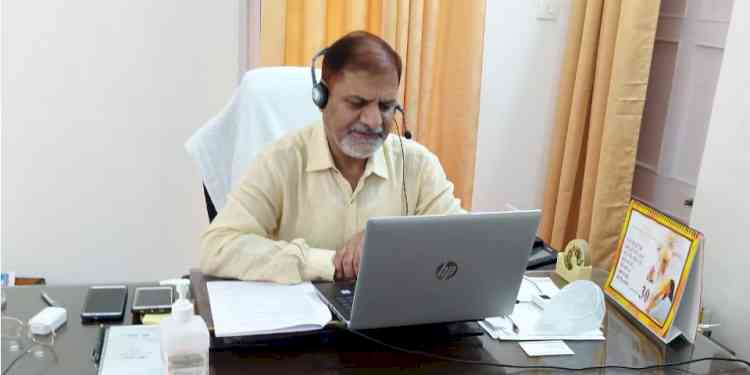 Chandigarh: Panjab University in knowledge partnership with Research for Resurgance Foundation organised Knowledge Forum: Interactive Sessions with PhD Research Scholars today through online mode in order to create the Best Research environment.
Panjab University Vice Chancellor, Prof. Raj Kumar interacted with PhD scholars of Sciences Departments of PU. He addressed a number of issues and challenges arising due to pandemic COVID-19. He responded to queries of scholars and assured them that PU will facilitate in every possible manner for research activities. 
Dean Research Prof. V. R. Sinha asked them to route their concerns to his office through their supervisor and chairperson, and they will be given the best possible solution.