PU holds workshop on drug de-addiction for the construction workers
The students of Centre for Human Rights and Duties and NSS volunteers actively participated in this community outreach activity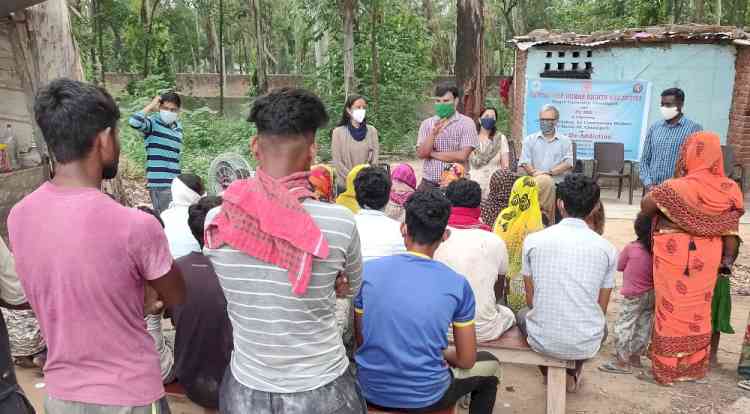 Chandigarh: Centre for Human Rights and Duties in collaboration with Panjab University NSS Unit conducted one Day Workshop for the Construction Workers of Sector 25, Chandigarh on Drug De-addiction.
Dr. Kathirval S., Associate Professor, Community Medicine and School of Public Health, PGIMER, Chandigarh asked the workers about the types of various drugs which these workers on the construction sites are using regularly.  He stated that drugs not only affect the health of the person consuming the drug, but it also has a long term impact on the  family life of the person. He motivated them to stop taking drugs by stating that money saved from drugs can be used by these workers for the better education of their children. They will also save money spent on medical expenses to be incurred on treatment later on due to regular consumption of drugs.
Dr. Namita Gupta, Chairperson Centre for Human Rights and Duties stated that the first step towards de-addiction starts with strong will power.
Dr. Sucha Singh, NSS Programme Officer gave the welcome address and introduced the resource person.
After the workshop many workers stated that they want the treatment for their addiction. It was assured that the needy will given treatment in the de-addiction Center of PGIMER with the help of Dr.  Kathirval S.
Professor Ashwani Koul, NSS Coordinator applauded the initiative.  Dr. Navneet Kaur, Programme Officer delivered the vote of thanks.
The students of Centre for Human Rights and Duties and NSS volunteers actively participated in this community outreach activity.