PU gets grant of 1.40 crores from Getty Foundation for Gandhi Bhawan
The project will be started by November 2020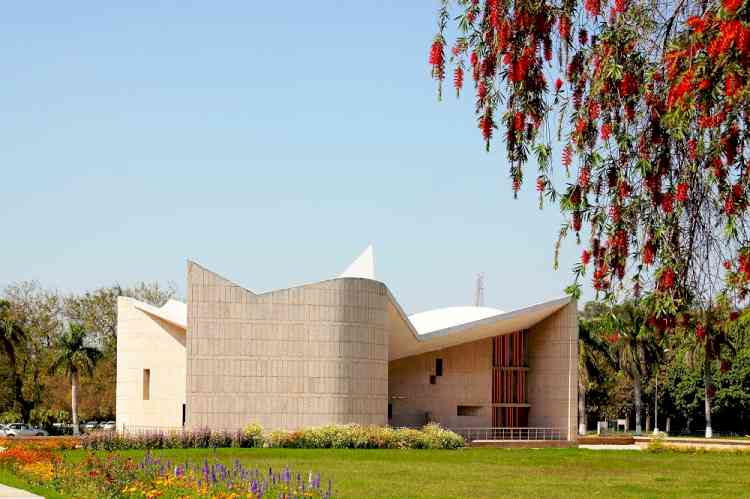 Chandigarh: The Department of Gandhian and Peace Studies,  Panjab University, Chandigarh has received a grant of  Rs 1 crore 40 Lakhs from the Getty Foundation, USA as an announcement" Keeping It Modern Grant". As an exceptional case, this is the second grant given by the Getty Foundation for Gandhi Bhawan. Earlier in 2015 PU received grant of around 87 Lakhs Rs for the Conservation Management Plan(CMP) of Gandhi Bhawan.
Professor Raj Kumar, Vice Chancellor, Panjab University, expressed that this excellent announcement of grant for Gandhi Bhawan will enable Panjab University to do more research based projects related  to Architecture and Heritage. This will boost the morale of the faculty and students to take up similar projects in the future. Such grants for innovative techniques will take a University to a new level of research. As Panjab University has a rich history, iconic architectural heritage and artefacts too, we appreciate such grants for preserving our repository of heritage for future generations, he added. He congratulated Dr. Manish Sharma and his entire team for bringing such positive and inspiring news during this pandemic. 
It is pertinent to mention here that Gandhi Bhawan is the only building of any Institution of India which has received the grant in 2015 and now in 2020 again. Earlier the work against grant received in 2015 was completed in 2017 with the support of the inhouse PU team, CMP was  prepared by Development and Research Organisation for Nature, Arts and Heritage (DRONAH), Gurgaon with support of IIT Madras and other associate experts which was duly approved by the Chandigarh Heritage Conservation Committee and guides all Implementation works for the site now.
With the approval of the project by Getty Foundation, now the major conservation works of the exterior which include the conservation of the exterior cladding panels and the reflecting pool are to be undertaken, thus completing total conservation of the Gandhi Bhawan exteriors. The project team includes Gandhi Bhawan, Chandigarh College of Architecture and DRONAH architects, conservation architects and landscape experts. The project will be started by November 2020 with all implementation works to be completed in a period of 1 year after which it will be monitored for another year to determine the impact of the water filled pool on the microclimate of the interiors of Gandhi Bhawan.