PU Faculty publishes more than 20 articles during Covid-19 lockdown
Since January 2020 to date, a total of 33 articles have been published by Dr.Krishan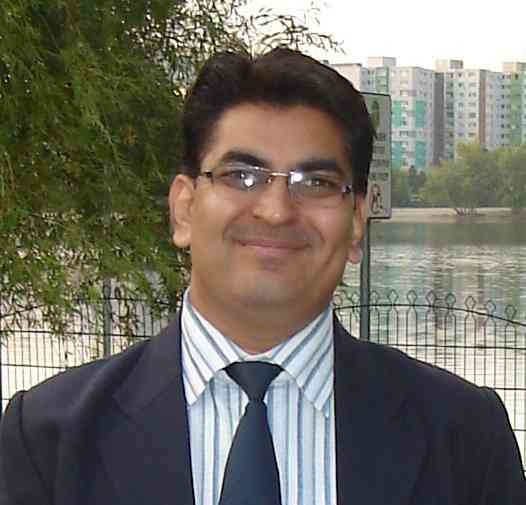 Dr Kewal krishan.
Chandigarh: While the research facilities and laboratories are mostly closed in Panjab University for the last few months due to the ongoing COVID-19 pandemic, Dr.Kewal Krishan, Associate Professor in the Department of Anthropology at Panjab University, has shown that the lockdown period can be used productively for research activities and dissemination of relevant information while working from home. Dr. Krishan has so far published more than 20 articles in the international journals of repute since April 2020.These journals are abstracted/ indexed in PUBMED/ SCOPUS, and have good ratings in terms of impact factor.           
Dr. Krishan is a renowned forensic scientist and has been working on the human morphological traits and their forensic applications in Indian population; he is especially known for his contributions and development of forensic anthropology in India. However, in the lockdown period, the spread of the novel coronavirus motivated him to work on different aspects of COVID-19 pandemic especially methods of transmission, medico-legal, anthropological and ethical aspects of the novel coronavirus. He worked on about 15 papers related to COVID-19 with his students and collaborators, out which 7 have been published/accepted for publication and others are submitted to the international journals for consideration.Two short term research projects were also commenced on COVID-19 with the help of his PhD students and postdoctoral researchers.
Dr.Krishan said, "The facilities extended by our worthy Vice-Chancellor, Professor Raj Kumar  for the PU faculty in the lockdown period, such as the free access to the journals/books of various international publishers and anti-plagiarism software, etc. provided valuable support in writing such quality work while working from home, andwithout going to the department and the university library". The free access tovarious scientific journals and websites allowed the access to the research papers and other content otherwise available only through subscription, on payment of often substantial amounts.
Since January 2020 to date, a total of 33 articles have been published by Dr.Krishan and most of them are in the most renowned journals globally such as The Lancet, Nature, Nature Medicine, Archives of Medical Research, Forensic Science International, Science & Justice and Medicine Science and the Law.All in all, Dr.Krishan has to his credit more than 223 scientific papers, out of which 196articles are in international journals of repute. His papers have been cited by more than 8600 studies till date.