PU to be First in Northern Region for Digitisation; One Stop Academic Depositary for students
Author(s): City Air NewsLeft to right: Sh. Anshul Aggarwal, Sc. NIC, Dr. Parvinder Singh, COE, Prof. Arun k. Grover, VC, Dr. Nisar Ahmad Mir, Joint Secretary, UGC, Col. G.S.Chadha(Retd.) Registrar. Chandigarh, June 23, 2017: Panjab University...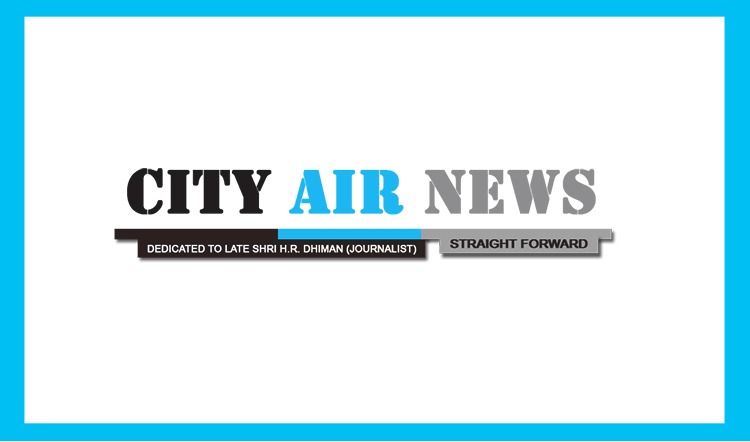 Chandigarh, June 23, 2017: Panjab University (PU), Chandigarh played host to countrywide awareness program on National Academic Depositary (NAD) here today, organized by University Grants Commission (UGC) and Ministry of Human Resource Development (MHRD) for the Universities of Northern India comprising of States of Punjab, Haryana, Himachal Pradesh, Rajasthan, J&K, New Delhi and Chandigarh.
Dr.Nisar Ahmad Mir, Joint Secretary, UGC, in his presentation on NAD which is to be implemented from the year 2017-18, informed that it is an initiative of MHRD to provide academic certificates in digital format to students giving 24X7 online access.
This is an initiative under Digital India Program (DIP) to empower the students with online access with no risk of theft, spoilage, hazards & tampering, he added. There is a provision provided to the students to update their personal data.
NAD is an online store house of academic awards lodged by the academic institutions/boards/eligibility assessment body in a digital format. NAD comprises of two interoperable digital depositaries namely NSDL Data Base Management Limited (NDML)
and CDSL Ventures Limited (CVL). These digital depositaries will keep academic awards in the digital format. The students can upload awards and register with Aadhaar/NAD ID Card. It was informed that initially for a period of two years September 2017 to September 2019, no fee will be charged. After this, MHRD will decide about the nominal fees for the same. Academic institutions have to established and operationalise NAD Cell by designating a Nodal Officer to head NAD Cell.
Earlier, Prof. Arun K. Grover, Vice Chancellor, Panjab University in his address explained the evolution of technology and its use for delivery of efficient services to all stake holders. He added that introduction of NAD would bring positive changes for administrative and academic reforms. The VC signed Letter of Intent with the two depositaries-NDML and CVL in which Col. G.S.Chadha (Retd.), Registrar, PU, will be Administrative user and Dr. Parvinder Singh, Controller of Examination(COE), PU will be the Nodal Officer. This makes PU to take lead among Universities in the Northern Region to be on-board NAD.
COE informed that the objective of this workshop was to raise awareness on various aspects of NAD in its stake holders which comprises of MHRD/UGC, Depositaries(NDML and CVL), Academic Institutions, Students and Verifiers.
Panel discussion was held in the afternoon to redress many queries and issues of delegates. Mr. Deepak Nagpal (MHRD), Prof. Arun K. Grover, VC, Mr. Nisar Ahmad Mir, Joint Secretary, UGC, Mr. Sunil, CDSL and Mr. Prashant, NSDL responded to the queries.
Senior Administrative Officials of Higher Education from States of Punjab, Haryana, Himachal Pradesh, Rajasthan, J&K, New Delhi and Chandigarh, representatives from PSEB, CBSE, NITTER, IIT, PEC, participated in the program. Also various Registrars, Controller of Examinations, Administrative Officers and Senior Functionaries of Universities were present in this event.