Proposal to support MSMEs to reduce interest burden by reducing deposit rates   
All Industries and Trade Forum national president Badish Jindal writes to Prime Minister Narendra Modi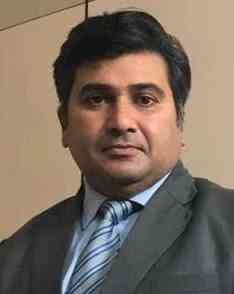 Badish Jindal, National President, All Industries and Trade Forum.
Ludhiana: All Industries and Trade Forum national president Badish Jindal has written to Prime Minister Narendra Modi regarding proposal to support MSMEs to reduce interest burden by reducing deposit rates.   
In his representation, he has stated that the lockdown due to COVID19 and its after effects may prove to be a nightmare for the MSME sector. The sector which contributes 40% of manufacturing, 45% of exports and providing jobs to 120milion people may face a real threat from these crises. 
"One of the major burdens MSMEs are facing is the interest on their debts from Banks and Financial Institutions", he said.
He added presently the number of MSMEs in India is around 6.2 Crores with a total formal lending of around 12.5 trillion. The lending from banking to this sector is 10.8 Trillion. The public sector banks leads with 6.5 trillion the 3.5 trillion is from private banks and .8 trillion from foreign and small banks.  
Further the Micro sector which is 94.9% (5.88 Crore units) of MSME sector avails 3.8 Trillion, The Medium sector (30 Lakh units) avails a credit of 4.9 Trillions & 1.2 Lakh Medium Scale units are availing the banks credit of 2.1 Trillion.    
He added the average rate of lending to MSME is around 10.5% which is hard to pay for the lockdown period. 
Further, he said India is having strong bank deposits of 77.32 Trillion with 51.34 trillion in Public sector banks and 22.07 trillion in private sector banks. 
He suggested that at such hard times the government can reduce a 70 basic (0.7%) point interest on deposits and the benefit of this may be passed on to the entire MSME sector by reducing the interest rates to 50% for the lock down period. So instead of 10% interest on loans the MSME's will have to pay 5% average interest on their outstanding loans.  
He feared that immediately after the crises the industry may face the scarcity of funds. The government has provided the facility of top up of advances from 10% to 15% but the interest is on very higher side. Huge funds are available in the international market @2% to 4%. The government may help the MSME sector to get these funds through Banks.  
He pointed out that the IMF is also offering a loan of 50Billion USD to the countries at zero or concessional rate of interest to fight COVID crises. This amount can be availed to top-up the finance requirements of MSME's at concessional rate of interest.