Progressive farmer Jagroop Singh involved in in-situ management of paddy straw
His efforts receiving appreciation by a large number of people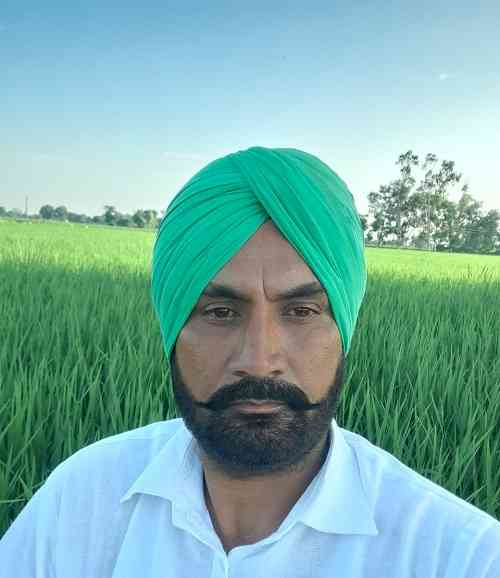 Progressive farmer Jagroop Singh.


Ludhiana:  Jagroop Singh, a progressive farmer from village Littran falling in block Pakhowal of district Ludhiana, is setting an example amongst other farmers by not burning paddy straw and is also getting high produce of his crops.

He has studied till class 12th and is presently doing farming on 65 acres of land, out of which he owns 5 acres and has taken other 60 acres on lease. On this land, he grows wheat, potatoes and paddy.

For the last around three years, he is in constant touch with the experts at Punjab Agricultural University Ludhiana as well as with the Agriculture department officials. He has adopted all crops and techniques recommended by the PAU experts and has been carrying out in-situ management of paddy straw in his fields without any problem.

For the in-situ management of paddy straw, he hires multure from the Cooperative Society of village Littran, while he has purchased reverse plough himself. With the use of multure, the straw is cut into small pieces in the field itself, after which he uses reverse plough for ploughing the straw in the field. For sowing wheat, he uses multure for breaking the paddy straw into smaller pieces, uses rotavator for ploughing the field and later uses seed drill for sowing wheat.

Jagroop Singh informed that with the in-situ management of paddy straw, his soil health has increased considerably, along with an increase in the crop produce. He has appealed to other farmers that during the ongoing Covid pandemic, they should not burn paddy straw in their fields and should instead techniques for in-situ management of paddy straw so that we can save our environment from pollution. He also appealed to the farmers to make Mission Fateh of the Punjab government successful.