Professor Arti Puri takes Charge as Director, PU Regional Centre
She says that her endeavor will be aimed at achieving excellence in academics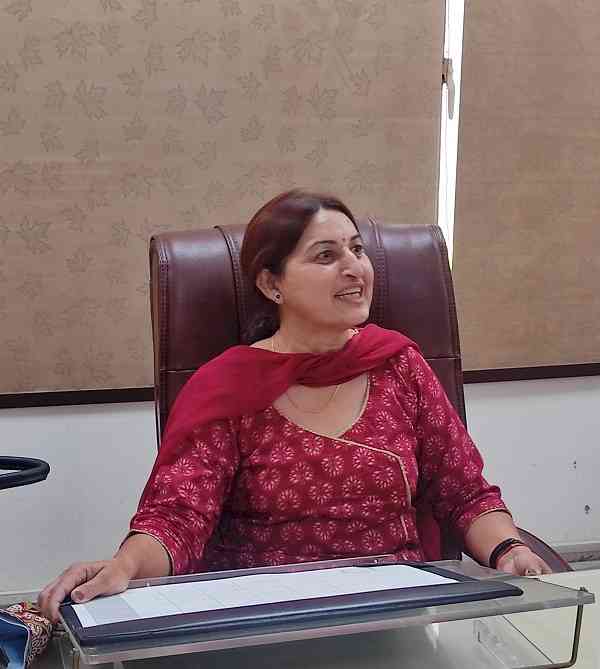 Prof. Arti Puri.
Ludhiana: Prof. (Dr.) Arti Puri took charge as the new Director of Panjab University Regional Centre, Ludhiana. PU Reginal Centre is one of the most prestigious institutes in the region and houses two teaching departments offering different undergraduate and postgraduate courses in Law and Management like MBA, BALLB, LLB and LLM.
Prof. Arti Puri holds the degree of M.A. (Political Science); M.Phil; LLM and Ph.d in Laws. She has been the senior most faculty member and has been teaching in the UIL, PURC, Ludhiana since inception of the department.  Her area of specialization in teaching and research is Constitution Law. She has also served the department as Coordinator for Laws for more than 8 years during different terms. Other than this she has been member of Board of Studies; Committee formed for implementing RUSA; and many other important committees of Panjab University from time to time. She has been invited as the resource person by different institutes of repute at national level. She has interacted with faculty members during various Teachers Training and Faculty Development Programs (FDPs). She has been the keynote speaker for the various Conferences, Seminars and Workshops at national and international level. She has got more than 25 research papers published in the national and international journals of the repute.
Faculty members from UBS and UIL along with other staff members were also present to congratulate her on the occasion of her joining as Director. While addressing the faculty and staff members Prof. Arti Puri said that her endeavor will be aimed at achieving excellence in academics and providing a happy & supportive environment for students, faculty and staff of the Institute. Efforts will be made for organizing academic events like conferences, seminars, workshops at regular interval. Extension lectures by experts from diverse fields for law and management students will be regular feature in the times to come.