Pride of Punjab' programme: DC urges youth to participate in ongoing survey
Punjab CM Capt Amarinder Singh, had on August 05, 2020, launched the `Pride of Punjab' programme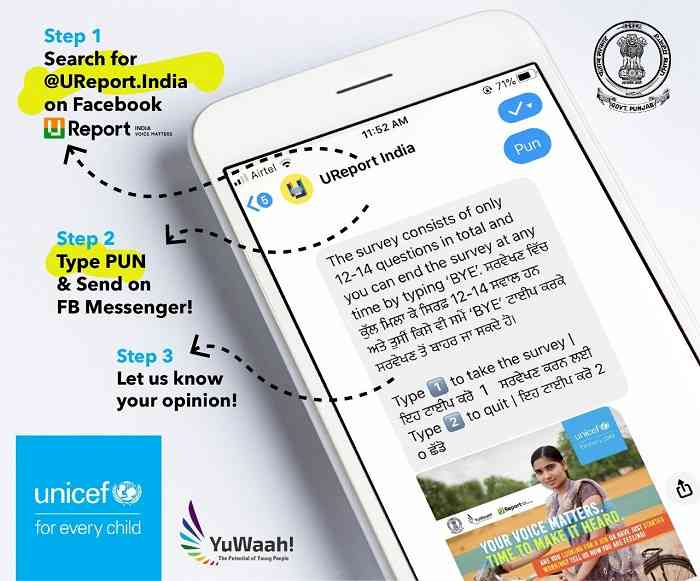 Ludhiana: Deputy Commissioner Varinder Kumar Sharma on Wednesday, urged the youth in the age group of 15-24 years, to actively participate in the ongoing survey, being conducted under 'Pride of Punjab' programme, to hear the challenges and aspirations of Punjab's youth.

The  Chief Minister Captain Amarinder Singh, had on August 05, 2020, launched the `Pride of Punjab' programme, a joint initiative between the Department of Sports and Youth Services, Government of Punjab, UNICEF and YuWaah. 

Divulging into further details, Deputy Commissioner Varinder Kumar Sharma said that the purpose behind launching this programme was to empower Punjab state's youth, by connecting them to aspirational socio-economic opportunities, gain relevant skills for productive lives and engage as active change-makers for society.

Deputy Commissioner said that in order to make this programme a success, the youth must actively participate in the short survey called the U-Report poll. 

Terming the introduction of the U-Report for Punjab as an opportunity for the state's youth to play an active role in solutions that impact their lives, the Deputy Commissioner underscored the project's importance to enhance skills of youth.