President of India Padma Vibhushan Pranab Mukherjee will be at LPU Campus on May 2
Author(s): City Air NewsLPU is ready to conduct 8th Convocation as President of India Padma Vibhushan Sh Pranab Mukherjee will be the Chief Guest of the event at LPU. Jalandhar, May 1, 2017: Lovely Professional University is going to hold...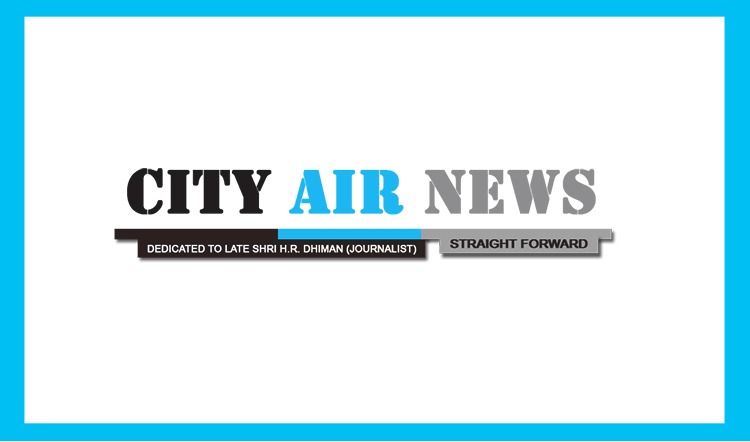 Jalandhar, May 1, 2017: Lovely Professional University is going to hold its 8th annual Convocation on 2nd May 2017 at LPU Campus, where Hon'ble President of India Padma Vibhushan Shri Pranab Mukherjee will be the Chief Guest on this enthralling event. 10,000 students & staff members, hundreds of police & civil administration officials are working day & night to make the event a gala success. Hon'ble President will honour Ph D Degrees, 38 gold medals and 164 Awards to meritorious LPU students for their outstanding academic & research performances. Hon'ble President will land on the Helipad at LPU campus for which Chopper arrangements have already been made. His Excellency Governor (Punjab) Shri VP Singh Badnore is to preside over the convocation ceremony. LPU is slated to award degrees/diplomas to 16,000+ regular and distance education students of the 2016 batch on Tuesday, the 2nd May 2017.
This being a very high security function, all the nearby areas around the campus have been cordoned off. The university has requested all students and their parents to visit its website for latest updates and guidelines. LPU Alumni and students are to reach the University Campus as per the schedule notified on LPU website. However, parents should reach the University before 1100 hrs, as the University gates will be closed by 1100 hrs. They are required to take their respective seats at convocation venue before 1130 hrs.
Convocation at LPU has always been illustrious as either head of a nation or an international leader addresses the convocation. Prior to this six Presidents and Prime Ministers of different nations including Mauritius, Kingdom of Lesotho, Commonwealth of Dominica (North America), Afghanistan and Nobel Peace Prize recipient His Holiness the 14th Dalai Lama, Tenzin Gyatso, have already delivered great convocational message to many thousands of LPU students during different convocations. Highlighting, it is the second visit of President Sh Mukherjee to LPU Campus. In the year 2013, he was at 3rd Convocation of LPU along with then President of Afghanistan Dr Hamid Karzai.
Informing more, LPU Chancellor Mr Ashok Mittal said: "On the convocation day, a rare and great glimpse of international integrity would be seen when students from 50+ countries will also receive their degrees/certificates along with their Indian classmates from all states of India. The preparation for the glittering ceremony is in full swing. Assessing great presence of VVIPs, the complete state administration is involved in security arrangements at and around the campus. Both Punjab State and LPU administrations are working day and night to make the event a grand success." Mr Mittal also informed that LPU is utilizing its mammoth convention hall 'Unipolis' to accommodate a large number of elite guests including industrialists from all over the country, ambassadors, ministers, MPs, MLAs, leaders, Company CEOs, Heads, and parents of 16,000+ degrees and awards recipient students.