Pre placement talk on career prospects at UILS
Speaker delved into career choices in realm of IPR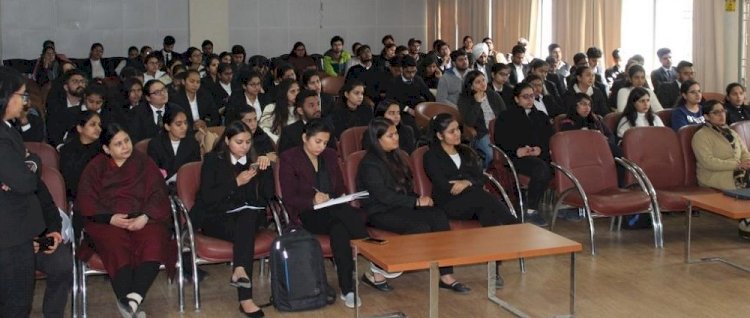 Chandigarh: University Institute of Legal Studies (UILS), Panjab University, Chandigarh organized a Pre-Placement Talk on Career Prospects in Intellectual Property Laws here today. The talk was delivered by Mr. Vikrant Rana, Managing Partner of S.S. Rana & Company, which is a top-tier IPR Law firm in India. Mr. Rana is recognized as one of the top fifty IPR lawyer in the country by Indian Business Law Journal with an expertise in Intellectual Property and Technology related laws. 
 
The speaker delved into the career choices in the realm of Intellectual Property Rights (IPR) in consonance with the Competition Laws and shared that the interface of IPR laws with other branches of Corporate Laws will certainly open new avenues of opportunities in the times to come too. During the session, he shared that an Intellectual Property lawyer is an integral part of a business establishment. He stressed that in the present internet era it is imperative for lawyers to keep evolving and polishing their skills. It is important for a lawyer to build good relationships with their clients.
Mr. Rana delivered a rich and stimulating talk on the nuances of IPR Laws to the audience of budding lawyers at UILS. The talk was organized under the aegis of the Career Development Cell of UILS.