Prashant Narayanan shines as new bad man
Spoiler Alert — Prashant Narayanan portrays a layered double role in Netflix's Mai, the viewers are stunned to see him as Mohandas in the latter half of the series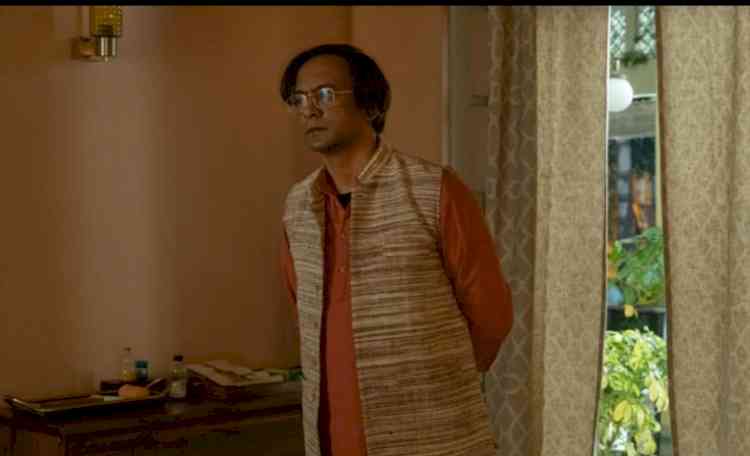 Prashant Naraynan.


Receiving rave reviews, Netflix series 'Mai' succeeds as a crime drama and thriller with a very universal theme. Starring Sakshi Tanwar as a grieving mother who in her relentless pursuit investigates her mute daughter's wrongful death, in the process uncovers corruption and scams whilst also exposing and learning of a few secrets about her family.
 
In this taut thriller, actor Prashant Narayanan has given an unparalleled display of his acting talents with a dual portrayal of villainous brothers -Jawahar and Mohandas. His nuanced portrayal in the show is testament to the fact that negative roles now have risen above the thinly sketched characters of the old days. Be it his formidable antics or his unnerving looks, Prashant's performance in the show is thoroughly being enjoyed by the viewers who can't seem to get enough of his versatility as an artist. 
 
Talking about the different shades of his character, Prashant Narayanan shares, "I'm quite honoured to be one of the first actors to be playing an antagonist in a  double  role in a Netflix India production. The characters I'm portraying - Jawahar and Mohandas are quite edgy, to say the least. While they both belong to the world of crime, Jawahar and Mohandas happen to have contrasting personalities. While Jawahar is calculative and believes in holding power with perseverance, Mohandas on the other hand is reactive and has an impulsive violent streak in him. It is very challenging to play a character when you can't connect with it at all and there is no reference point. However, I really enjoyed the process and am humbled by the love showered by the audience. Needless to say, it's all been a wild ride."
 
Mai also stars Vivek Mushran, Wamiqa Gabbi, Anant Vidhaat, Ankur Ratan, Raima Sen and Seema Pahwa in pivotal roles. The six-episode series premiered on April 15. Produced by Karnesh Ssharma's Clean Slate Films, Mai  is directed by Atul Mongia and lead director & EP Anshai Lal.
 
Mai is streaming now, exclusively on Netflix.