Prakash Kumar of Kullu leads +2 result of Himachal Pradesh
Scores 99.4 per cent marks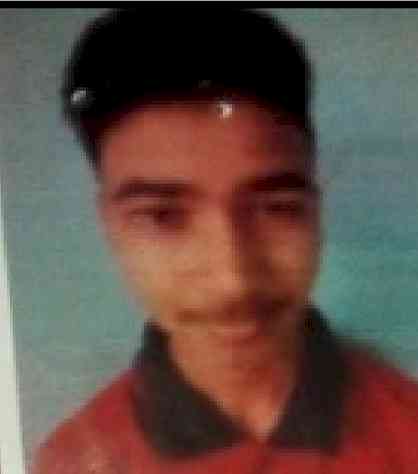 Prakash Kumar of Kullu who leads in +2 result of Himachal Pradesh.
Dharamshala: The +2 result of the HP Education Board was declared on Thursday in Dharamshala. Pass percentage was 76. 07%, which is 14% higher than last year.  Prakash Kumar of Kullu Science School of Education Dhalpur made a record by securing 99.4% marks.
Dr. Suresh Kumar Soni, Chairman, Himachal Pradesh School Education Board, said that the result of the examination for the plus two classes conducted by the Himachal Pradesh School Education Board in March 2020 is declared today on 18-06-2020.  The test result analysis of the examination conducted is as follows: Total students 86633 Passed 65654 Compartment 9391 Pass percentage 76.07%.
To say further, this year 49878 students appeared in the Faculty of Arts, 11399 in the Faculty of Commerce and 25356 in the Faculty of Science. There were 43410 boys and 42898 girls students appeared in + 2 exams this year. The result was 76.07 percent, of which 72.42 percent boys  and 79.75 percent girls declared successful.
Dr. Suresh Kumar Soni said, "This year the lockdown was in force throughout the country due to the infection of the epidemic of Covid-19, which caused the delay in declaring the results. Despite adverse conditions, the board planned  day to day work to evaluate papers in the interest of the students as soon as it became possible to do so  and still  the Himachal Pradesh School Education Board became  the leader in declaring the exam results quickly  as compared to the education boards of neighbouring states."
He said that 83 students were placed in the merit list, out of which  65 positions are captured by girl students and 18 by boys . Out of these top 83 places in the merit list, 46 are taken by the students of government schools and 37 from affiliated private schools.
In arts stream Ms Shruti Kashyap  D/O Bhuvnesh  Kashyap  of Govt  Girls  Sr Sec  School, Rampur Bushahr, District  Kullu H.P stood first with 491/ 500 marks ( 98.2%). In commerce stream Ms Megha Gupta  D/O Baljinder  Kumar  of Govt  Girls  Sr Sec  School, Nahan District Sirmour H.P. stood first with 488/ 500 marks (97.6%) and in Science stream Mr Prakash Kumar  S/o Rakesh  Kumsar  of Kullu Science  School of education, Dhalpur District - Kullu HP  took the lead with 497/ 500 marks (99.4%).
The result could be viewed on HP Education Board website.