Pragmatic and realistic relaxations on compliances: FIEO president Sharad Kumar Saraf
Comments on various flexibilities announced by FM, amidst Covid 19 challenges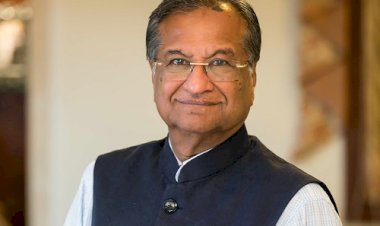 Mr Sharad Kumar Saraf, President, FIEO.
Ludhiana: Commenting on various flexibilities announced by the Finance Minister, amidst Covid 19 challenges, Mr Sharad Kumar Saraf, President, FIEO said that the relaxation given in compliance and regulations in Direct and Indirect tax matters, MCA, IBC Code etc. are pragmatic and will ease the operational problem of tax payers. The extension of Dispute settlement scheme in Income Tax, Central Excise and Service till 30th June, 2020 will help the assessees to avail it as lockdown was imposing a big challenge to avail it by 31st March, 2020.
The operation of Customs clearance at all ports on 24X7 basis till 30th June, 2020 is most welcome yet all allied agencies (statutory agencies, shipping lines, CHAs etc) should align their timings with Customs so that actual gain flows to the industry observed Mr Saraf.
Extension of all Sanitary Import Permits (SIPs) expiring between 1st March and 30th April, 2020 by three months, condonation of delayed imports by 30 days, reduction in time period of verification and grant of NOC from 7days to 3 days etc. will benefit the Marine Sector, which is already feeling the pinch amidst Corona crisis with drop in demand said FIEO Chief.  
Extension in time limit and procedure in various schemes of the Department of Commerce, though not yet detailed, should recognize the challenges faced by exporters/ importers thus giving adequate time to complete the export obligation (in view of slowdown in demand) and effect imports (faced with supply-side disruptions) opined President, FIEO.
Mr Saraf also demanded that exports may be covered as "essential services"  in view of tight delivery schedule thereby allowing factories and other stakeholders to operate, during lock down, with minimal workforce.