PR24x7 to organize virtual event, Virtual Volt for its employees and their families
The company has proved again that no matter how challenging the situation is, staying together will give you the strength to overcome it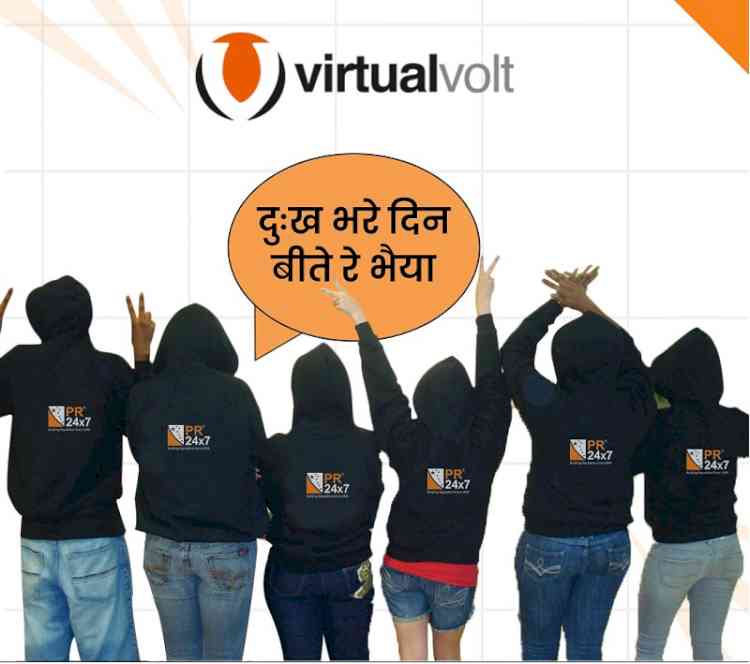 Every being, living or non-living is subjected to the variables of time. We grow in time, live in time, and perish in time. What was yesterday is not today and what is today, may not be there tomorrow. The basic idea here is, that whatever situation we are going through in life is temporary and will soon change with time. No matter how dark the night is, a new day will always come. What you need is to keep a positive frame of mind even when you are facing setbacks and defeats. This is not difficult and can be a fun task. With this in mind, India's one of the leading PR firms, PR24x7 is going to organize a virtual event, Virtual Volt, on the theme of, "Dukh bhare din bite re bhaiya" for its employees and their families. 

According to Atul Malikram, if each of us takes the responsibility to share happiness among our loved ones, every small or big activity we do will help them strengthen their will to stay positive in critical situations. Our organization has become a means of sharing happiness between its employees and their family members through Virtual Volt. The Virtual Volt is going to be held on 29 May 2021 and will include lots of fun activities. For the event, employees are divided into two teams, whose names have also been kept according to the view of the time: 'Team Covidshield' and 'Team Covaxin'. The participants from each team will take part in various activities like group and solo dances and acts, singing, musical instrument, cooking and a variety of quizzes and games.
Not only this but the winning team and the best performer will be rewarded as well. After the announcement of the Virtual Volt, all the employees are very excited and already started their preparation to give their best. 

The company has proved again that no matter how challenging the situation is, staying together will give you the strength to overcome it.PR24x7 always find ways to motivate its employees and this time too, with this Virtual Volt event, the company wants to spread joy and happiness with them and their families. Employees of various states and their family members will be participating in this event. This one-day virtual event will be a medium to keep everyone happy for a long time.

Virtual Volt is a very good initiative, which aims to inspire everyone to have a positive outlook towards life.  To deal with the circumstances we are facing, these small steps are capable and paramount in bringing a big change, which should be adopted by all.

Salute to PR24x7 for taking such initiative to keep up the mental health of its employees and to remind everyone that, this time too shall pass...!