Poultry, goat rearing and piggery to be promoted for increasing farmers income
Special Secretary, Animal Husbandry, Dairy Development & Fisheries Department Punjab visits Punjab Veterinary Vaccine Institute Ludhiana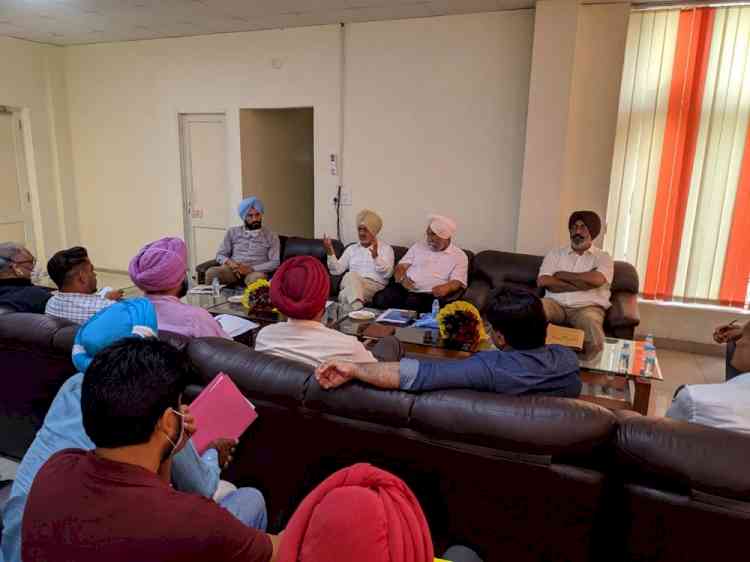 Ludhiana: For doubling the income of Punjabi farmers by promoting agricultural diversification as well as auxiliary businesses for them, that can further improve the economic status of farmers, Special Secretary of Animal Husbandry, Dairy Development and Fisheries Department Punjab Mr Manpreet Singh Chhatwal today visited Punjab Veterinary Vaccine Institute, here. He was also accompanied by Dr Gurpal Singh Walia, Director, Animal Husbandry Department, Punjab.
During the visit, Mr Chhatwal also reviewed the GMP Project going on at the vaccine institute and assured that the institute would be strengthened to manufacture world class vaccines. Dr Naresh Kochhar, Deputy Director Animal Husbandry, Punjab Veterinary Vaccine Institute, Ludhiana, also briefed in detail about some problems being faced by the institute. Dr Chhatwal assured timely solution to all the problems.
Later, he also held a meeting with different incharges of different farms being run under the Animal Husbandry Department Punjab. He also reviewed the working of semen bank, goat farm, cattle breeding farm and pig farm etc. On this occasion, Punjab Veterinary Association President Dr Sarabjit Singh Randhawa and others were also present.